Why visit Bahrain?
Planning a trip to Bahrain from Muscat. SalamAir offers direct flights to Bahrain every week, use the widget below to check out the cheap tickets to Bahrain!
Located between the Qatar peninsula and the northeastern coast of Saudi Arabia, Bahrain is a country in the Persian Gulf and the third-smallest nation in Asia after the Maldives and Singapore. Its capital is Manama, the official language is Arabic with English widely spoken. Bahrain is the site of the ancient Dilmun civilization. It has been famed since antiquity for its pearl fisheries, which were considered the best in the world into the 19th century.

SalamAir runs direct flights to Bahrain several times a week, use the widget above to check out the cheap flights to Bahrain!
FLIGHT DETAILS FROM MUSCAT
Standard Fare From

20 OMR

Flight Time

1 Hour, 34 Minutes

Schedule

3 Weekly Flights
LOOKING FOR ACTIVITIES TO DO IN BAHRAIN?
Qal'at Al Bahrain
Find out more about Bahrain history and culture, visit Qal'at Al Bahrain, Ancient Harbour and Capital of Dilmun is an archaeological site. The site was one of the most important ancient civilizations of the region. It contains the richest remains inventoried of this civilization, which was hitherto only known from written Sumerian references.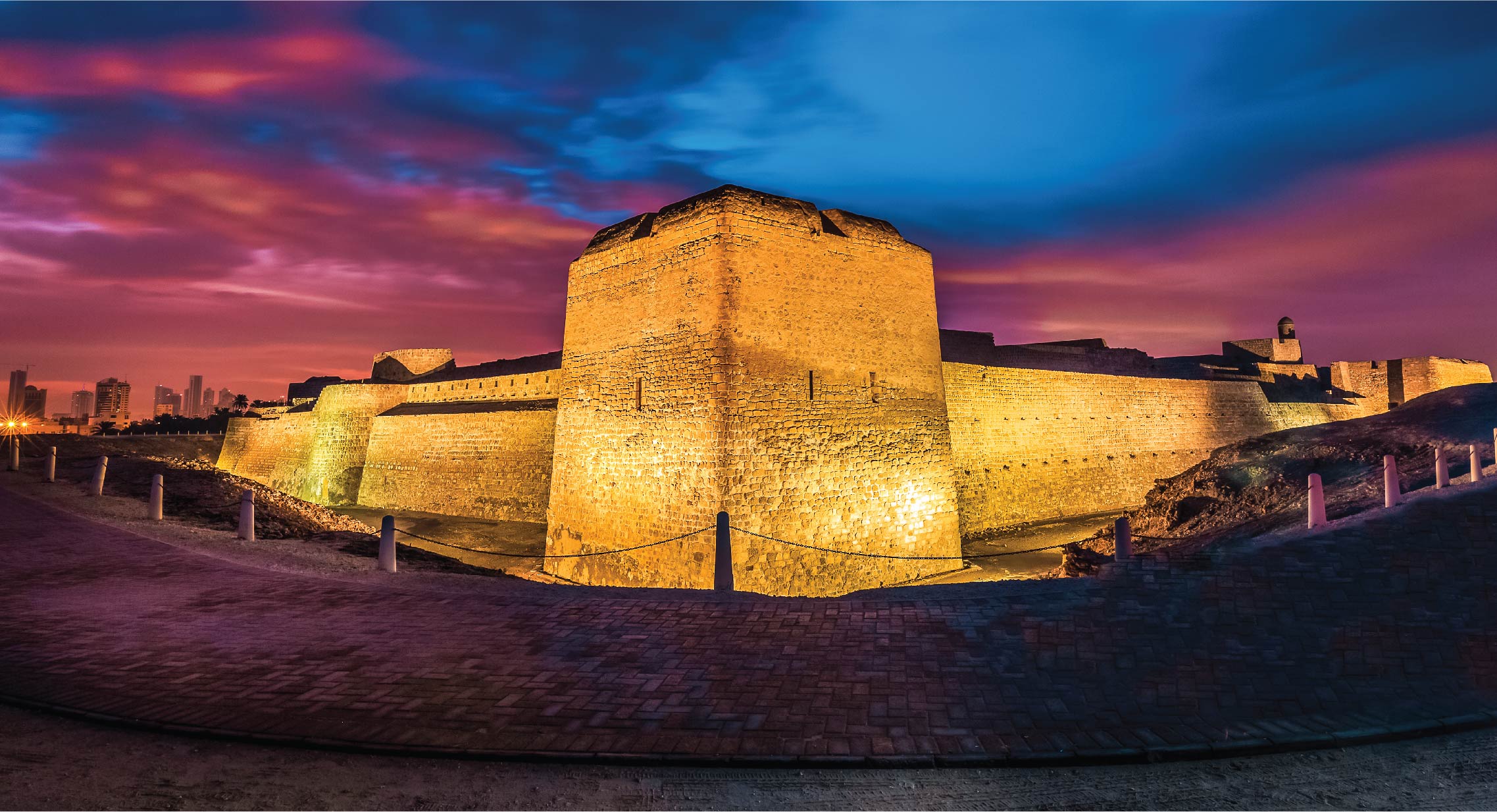 OUR LATEST FLIGHTS DEALS
Muscat
Kuwait
From

OMR

49
BOOK NOW
From

OMR

49
Muscat
Riyadh
From

OMR

49
BOOK NOW
From

OMR

49
Muscat
Tehran
From

OMR

51
BOOK NOW
From

OMR

51
Muscat
Kathmandu
From

OMR

63
BOOK NOW
From

OMR

63
Muscat
Trabzon
From

OMR

65
BOOK NOW
From

OMR

65
Muscat
Istanbul
From

OMR

67
BOOK NOW
From

OMR

67
OTHER POPULAR FLIGHTS