HAND BAGGAGE
Passengers travelling aboard with us may carry one 7 kg item of unchecked hand baggage ( 56 cm x 45 cm x 25 cm ) for free; this allowance excludes one small laptop bag or small ladies' handbag which may not exceed ( 25 cm × 33 cm × 20 cm ). If Unchecked Baggage should exceed the dimensions, weight allowances, or safety requirements for travel; then you may be required to check-in your baggage at our nearest check-in counter, where our agents will be happy to assist you with any questions or applicable excess baggage rates. Additionally, please visit our terms & conditions section; or contact any of our authorized agents for further assistance.
Bringing aboard any valuable item, musical instrument, or diplomatic bag in the form of Unchecked Baggage exceeding size or weight limitations, may require the purchase of one or more additional seats next to the passenger(subject to availability). All items not meeting said requirements for Unchecked Baggage will not be permitted on board.
---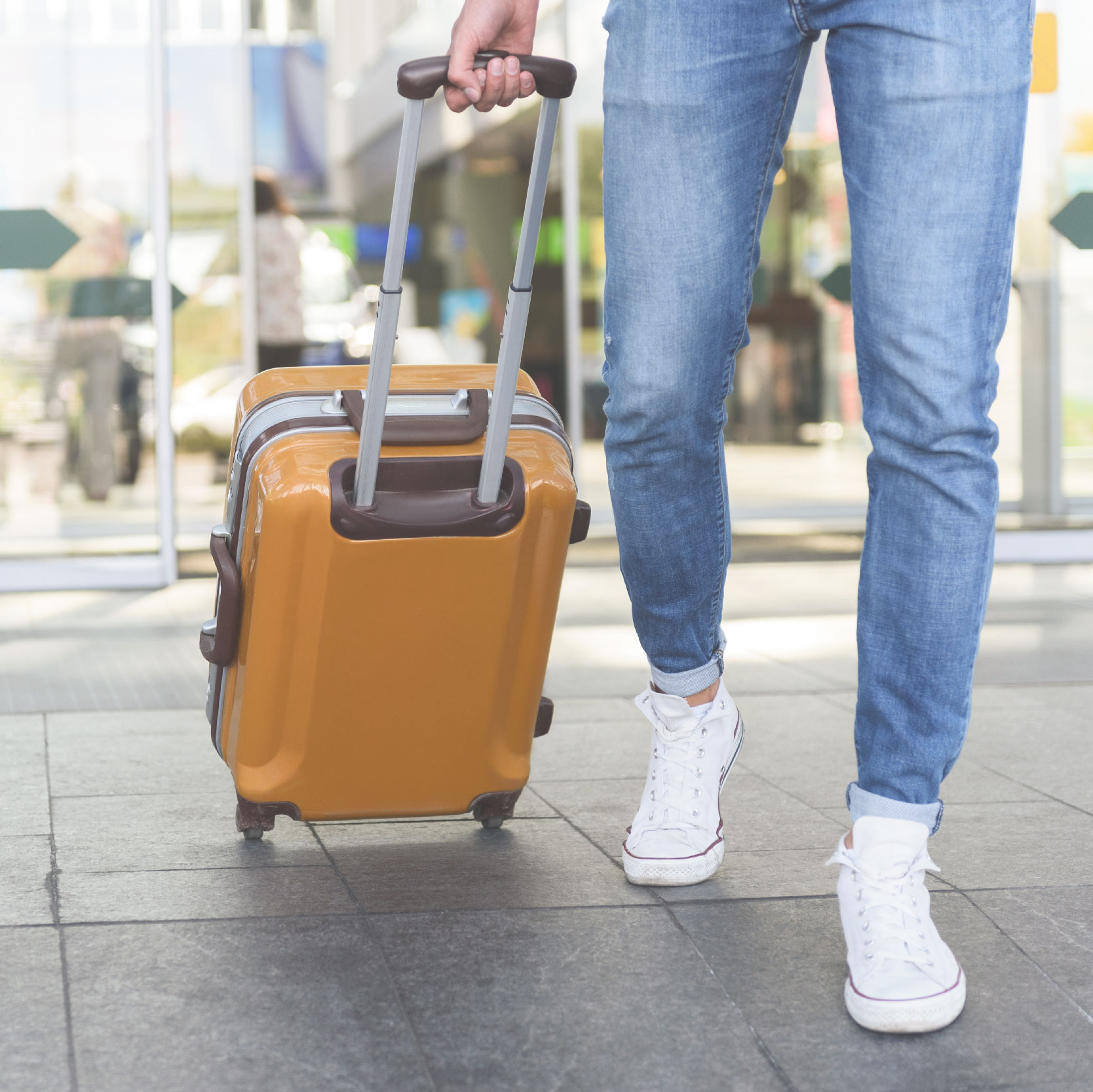 CHECKED BAGGAGE
We always like to give you as many options as possible so you can get the most for your money. With this in mind you can select your checked baggage weight during the booking process from either 20kg or 30kg. You can carry two pieces of check-in luggage with you, please ensure your name and personal details are attached to each piece.
A passenger can carry a maximum 20Kg of check-in baggage in addition to the baggage allowance shown on your ticket.
We recommend pre-booking your baggage allowance online in just a few clicks; alternatively you can visit our sales offices or travel partners to arrange.
When arriving at the airport with no pre-booked baggage you will only have the option of checking upto 30kg which will be subject to excess baggage rates.
The maximum weight for an individual piece of baggage is 32kgs with the total dimensions of 160cms (W+D+L). Any irregular sized luggage will be refused checking-in.
When your baggage is checked we will provide an I.D tag for each piece. Your checked baggage will be flying with you whenever possible, but occasionally, due to safety, security or logistics we are forced to carry it on a different flight. But do not fear, we will deliver the baggage that you have been separated from, unless the law says you must be present for customs clearance.
---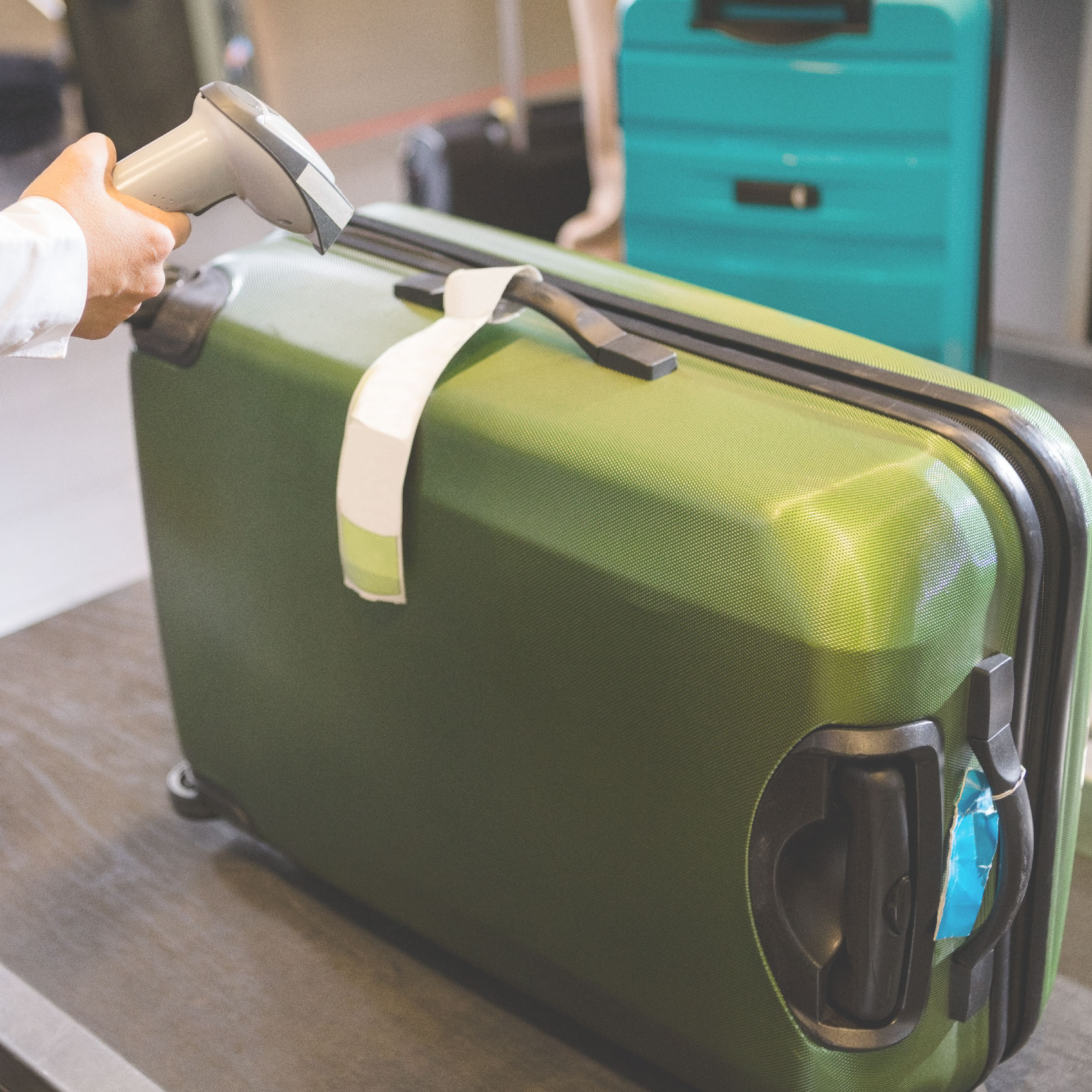 PROHIBITED ITEMS
Compressed gases: (Deeply refrigerated, flammable, non- flammable and poisonous) such as butane, oxygen, liquid nitrogen, aqualung cylinders.
Corrosives: such as acids, alkalis, wet cell batteries and apparatus containing mercury, i.e. thermometers.
Explosives: munitions, ammunition including blank cartridges, hand guns, fireworks, flares and pistol caps.
Flammable liquids and solids: such as lighters that need inverting before ignition, lighter fuel and refills, matches (safety matches may be carried on the person), fire lighters, painters and thinners.
Radioactive materials. Brief cases and attaché case with installed alarm devices. Oxidizing materials: such as bleaching powder and peroxides. Poisons and infectious substances such as insecticides, weed killers and live virus materials.
Other dangerous articles: such as magnetized material, offensive or irritating materials. Medicines and toiletries in limited quantities which are necessary or appropriate for the passenger during the journey, such as hairsprays, perfumes and medicines containing alcohol may be carried. Many of these listed articles can be carried as air cargo provided they are pack in accordance with cargo regulations. Further information is available on request.
---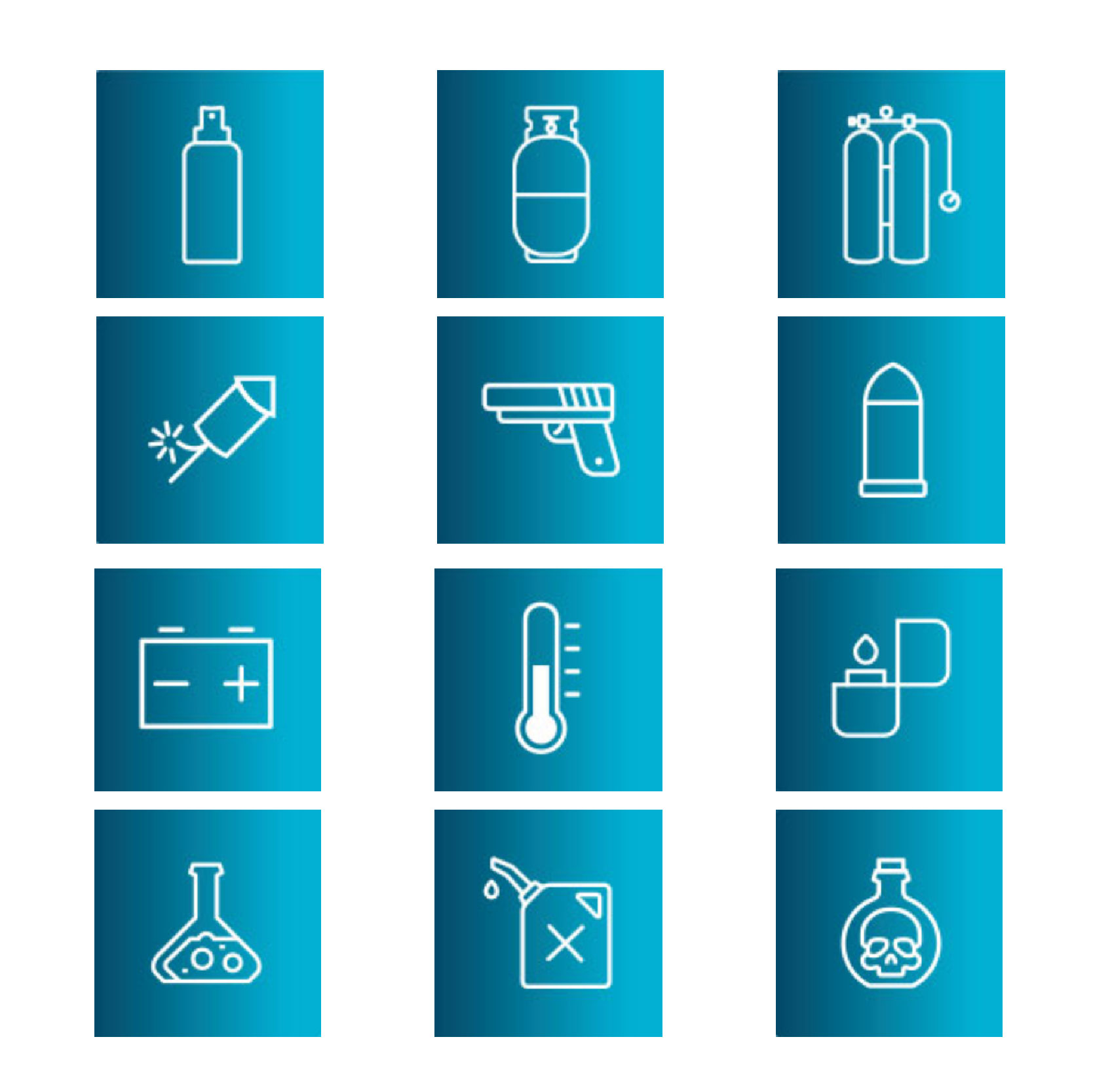 SPORTS EQUIPMENT
Feel free to carry some sporting equipment within your hand luggage provided that the equipment does not exceed 7 kg and with in the parameters of 56 cm x 45 cm x 25 cm. Anything above these parameters the luggage will be requested to be check-in at a nominal fee. Please ask your check-in agent for more information or call our 24/7 call center. 
Things like - Tennis/badminton rackets and soft balls are fine. Please keep in mind that any equipment that could be deemed dangerous must be within your checked baggage. This includes but is not limited too:
Sports Bats
Golf Clubs
Hard sports balls (Cricket, snooker etc)
Our team will always be on hand when you are checking so if you are unsure about your equipment or have any other questions we are here to help.
---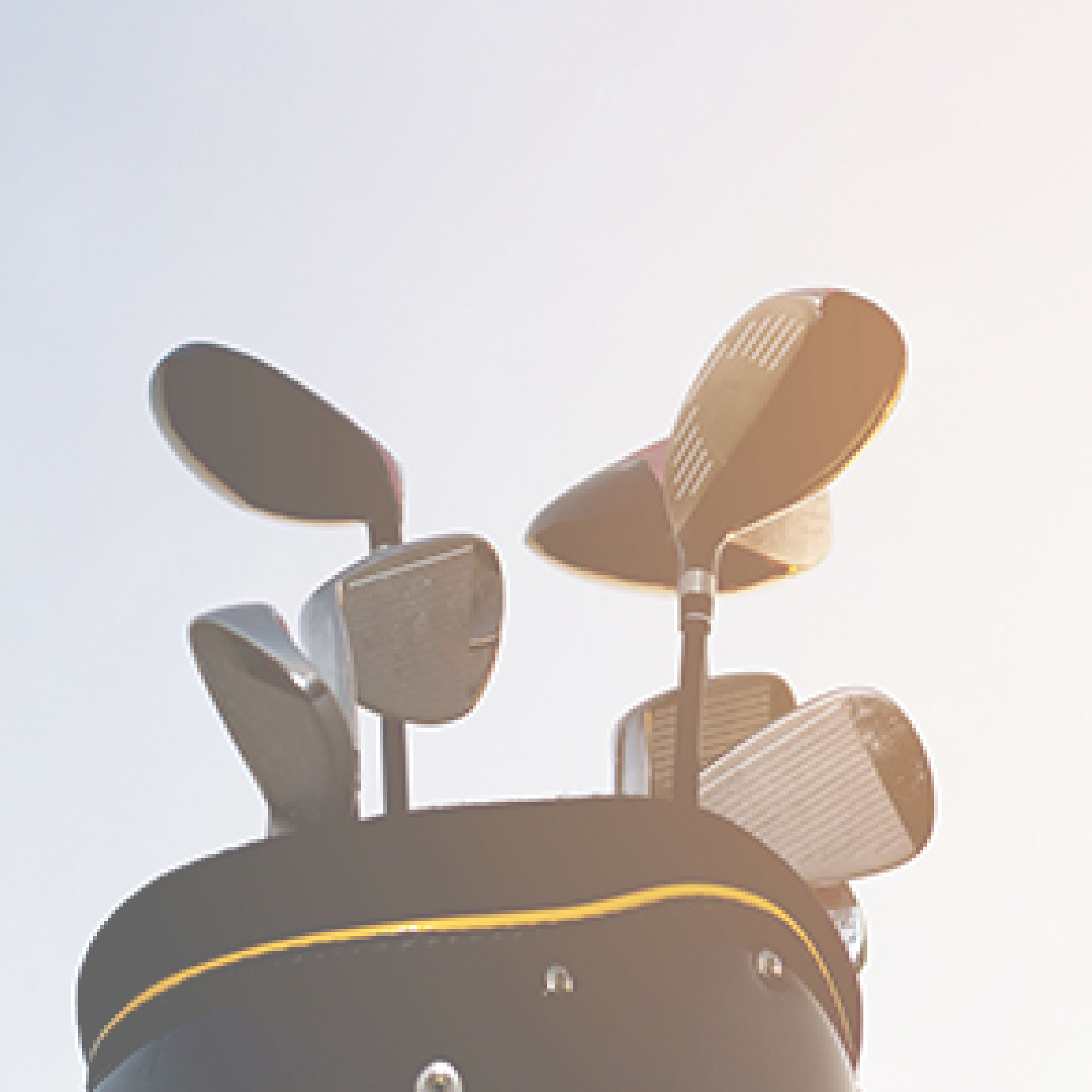 MISHANDLED BAGGAGE
Find out what you need to do if your baggage is delayed, lost or damaged while you're flying with SalamAir.
What do I do if my baggage is delayed?
If your baggage is delayed, you need to report it to the SalamAir desk at the airport straight away. They'll put you in touch with a handling agent who'll help you get your bag back as soon as possible. 
If your bag shows up within 5 days, your handling agent will contact you so you can come and pick it up.
If your bag is delayed for more than 5 days, the SalamAir baggage services team will take over the search and contact you when they find it. If your bag hasn't been found after 21 days, it's considered lost.
What do I do if my baggage is lost? 
If your bag has been missing for more than 21 days, fill in this form and attach the following documents:
The reference number from the missing bag report given to you by the handling agent at the airport when you reported your bag missing
A scanned copy of the missing bag report
your contact number
The booking reference for the SalamAir flight you were travelling on when your bag went missing
What compensation do I get if my baggage is lost?
If your baggage is lost, SalamAir will not be liable to pay to replace your bag and its contents. To find out more information on lost baggage, see our Conditions of Carriage.
What do I do if my baggage is damaged? 
If your baggage is damaged while you're flying with SalamAir, you need to report it to the SalamAir desk at the airport straight away. They'll put you in touch with a handling agent who will give you a damage report.
You then need to email a damage claim within 1 month of travel tobaggage.services@salamair.com along with:
A scanned copy of the damage report given to you by the handling agent
A copy of the bag tag
Proof of excess baggage payments, if any
a copy of your boarding pass
The receipt for the repair to your baggage
A photo of the damaged item
If your baggage is too damaged to repair, you need to get a letter from the repair shop to confirm this.
What compensation do I get if my baggage is damaged? 
If your damage claim is successful, SalamAir will pay for your bag to be repaired or replaced.
---