Deriving from our brand aesthetic the bright livery of the A320 family we currently utilize 6 Airbus A320neo aircraft, 7 Airbus A321neo, and 1 Airbus A321 freighter; making us the 1st Omani carrier to utilize these highly rated single-aisle aircraft. This also opens up to us new travel possibilities across the region and the world.

ِAll new A320neo and A321neo joining our fleet in 2019 and 2021/2022; brings us additional fuel and operational efficiency which will aid us to offer our passengers lower prices and higher frequency.

Being equipped with 180 seats and 212 seats respectively, the A320neo & the A321neo offer the passenger generous leg space and a comfortable seat pitch, which is key for a smooth and enjoyable journey.
SalamAir also operates one A321-200P2F-Cargo freighter.
---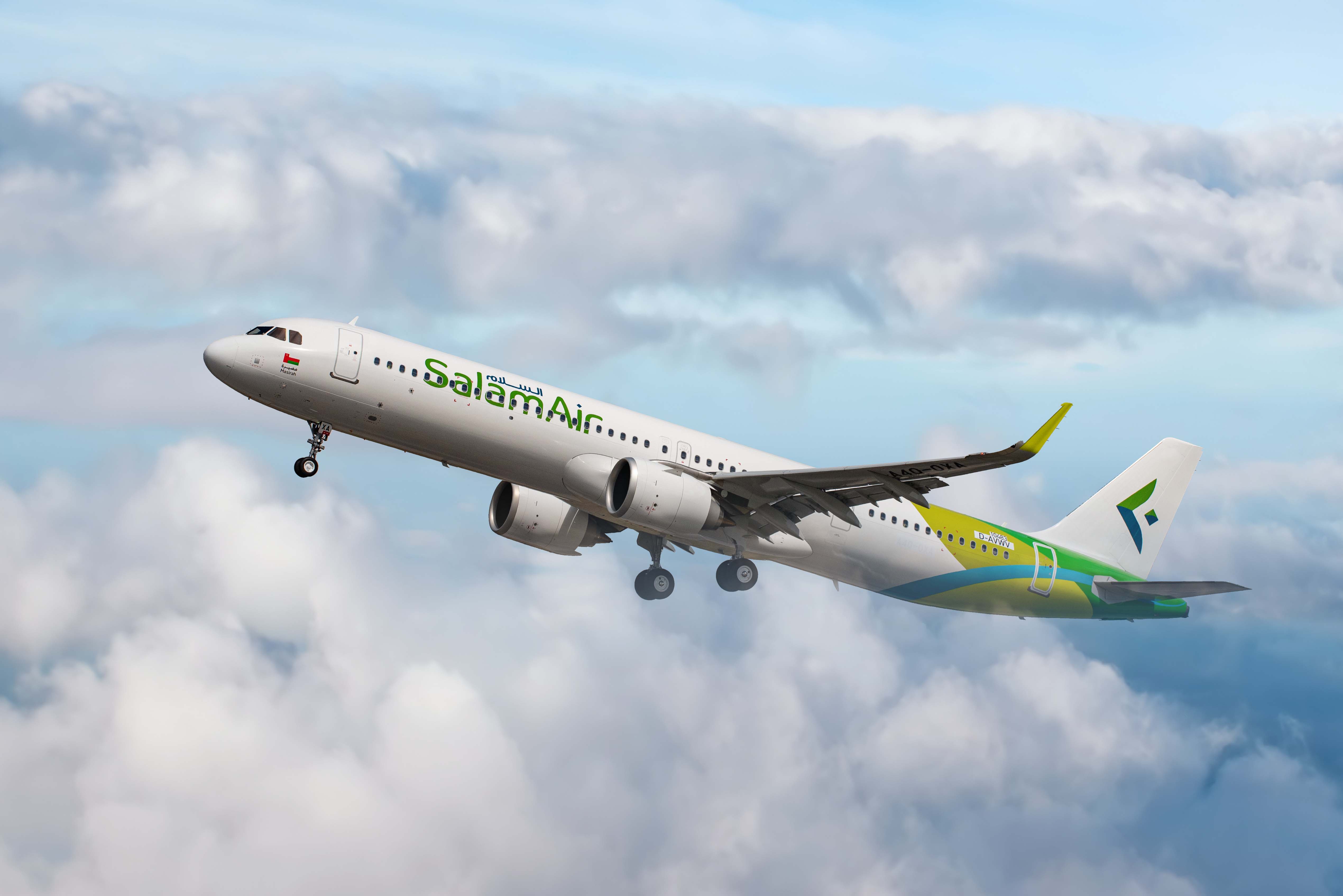 ---