SalamAir flies to over 38 destinations around the Middle East, Africa, the Indian Sub Continent, Europe, and more. We're also excited to announce new routes later this year and more to come! Below you can view the map of our current network and where we fly, to help plan your journey today. 
For more information about our Destinations, you can see the guide here. 
Get ready to fly with SalamAir, Oman's first low-cost airline. We operate domestic & international flights from Muscat, Dubai, Doha, Kuwait, and more. Book today! Use our booking platform to get started!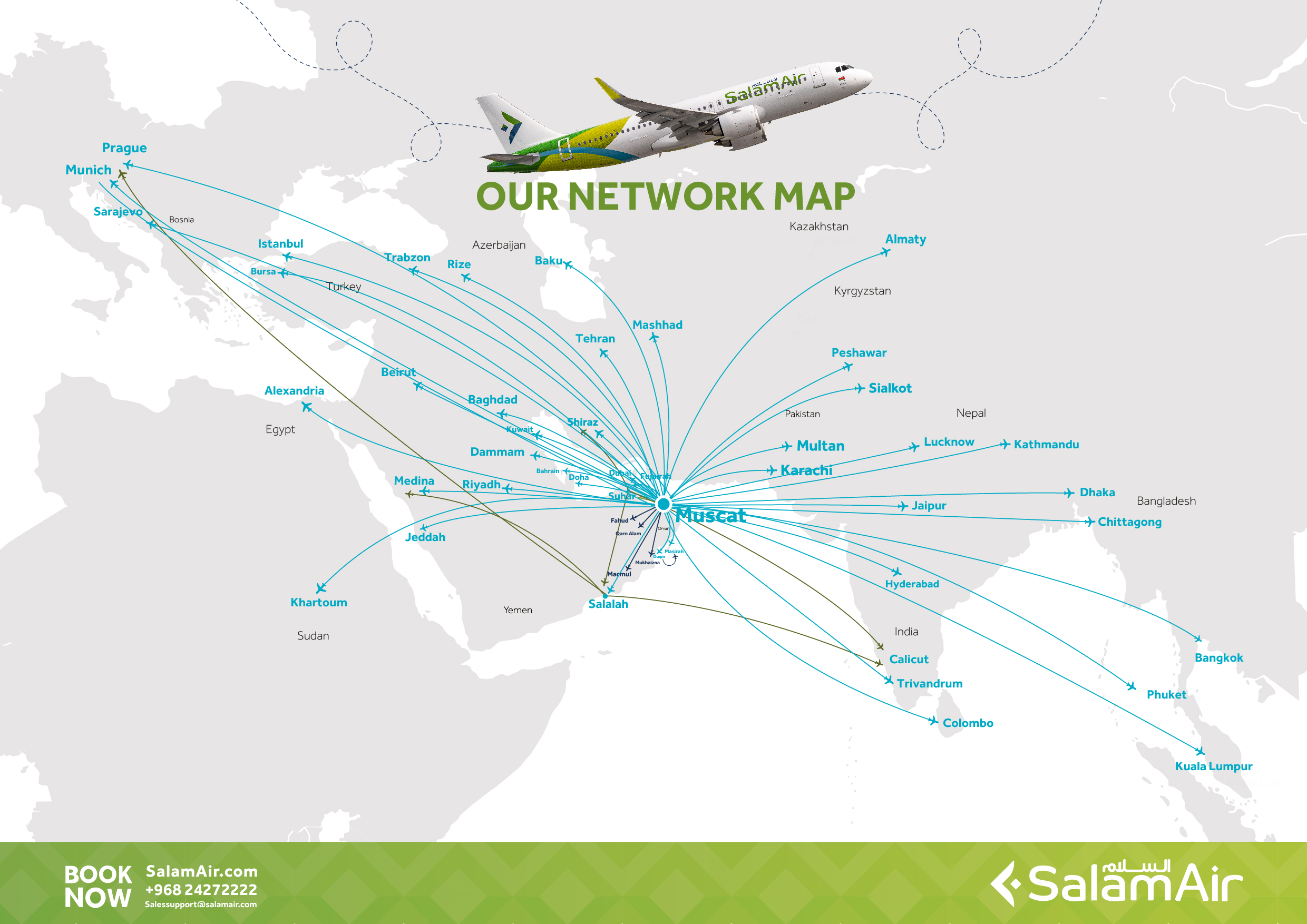 ---
---