Why visit Salalah?
Salalah is the second largest city of Oman and the capital of the vibrant Dhofar province, SalamAir makes it easy to get here with cheap flights to Salalah from Dubai. This sub-tropical region of the country has become a recent tourist phenomenon that delivers on its promise of a unique Arabian experience.

SalamAir runs cheap flights to Salalah almost every day of the week, use the widget above to check prices and dates!
FLIGHT DETAILS FROM Dubai
Standard Fare From

20 OMR

Schedule

12 Weekly Flights
LOOKING FOR ACTIVITIES TO DO IN Salalah?
Wadi Darbat
his wadi carves its way through hills and highlands until it reaches Khawr Ruri, where it empties into the Arabian Gulf. During autumn, the wadi's water descending from the mountains forms magnificent waterfalls cascading from a height of up to 30 meters (100 feet). The wadi is distinguished by its virgin nature and thick botanical cover, in addition to a natural spring and a number of caves. The wadi's water is the source of the water filling Teeq Cave's cells .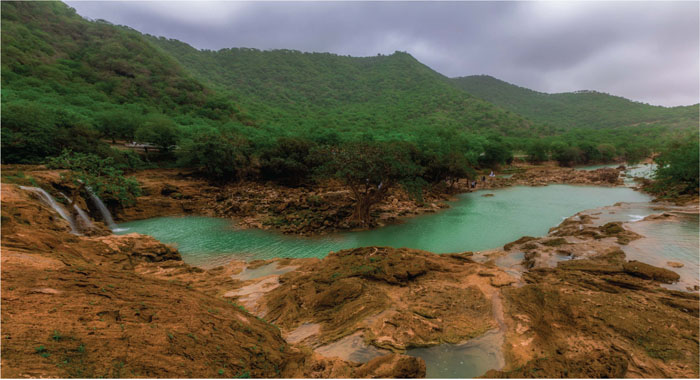 OUR LATEST FLIGHTS DEALS
Muscat
Kuwait
From

OMR

49
BOOK NOW
From

OMR

49
Muscat
Riyadh
From

OMR

49
BOOK NOW
From

OMR

49
Muscat
Tehran
From

OMR

51
BOOK NOW
From

OMR

51
Muscat
Kathmandu
From

OMR

63
BOOK NOW
From

OMR

63
Muscat
Trabzon
From

OMR

65
BOOK NOW
From

OMR

65
Muscat
Istanbul
From

OMR

67
BOOK NOW
From

OMR

67
OTHER POPULAR FLIGHTS