Why Visit Tehran?
Are you looking cheap flights to Tehran from Dubai?  Meaning 'Flat Land' in Persian, the capital city of Iran is one of the more modern cities in the Middle East. It's located in the south of the Al-Barz mountains where more than half of the country's main industries are located, such as electrical, textile, sugar, cement, chemicals, and more. In addition to many theatres, schools, universities, parks, and museums.
SalamAir offers direct flights from Dubai to Tehran every week; use the widget below to check out the cheap tickets to Tehran!
Let's book a flight! Use the widget below and discover the tickets on offer.
FLIGHT DETAILS FROM Dubai
Standard Fare From

20 OMR

Flight Time

Number of Stops

One-Stop

3 Weekly Flights
LOOKING FOR ACTIVITIES TO DO IN Tehran?
Tehran Grand Bazaar
Find out more about Tehran culture and traditions, visit Tehran Grand Bazaar, an old historical market in Iran. It is split into several corridors over 10 kilometres each specializing in different types of goods with several entrances. In addition to the shops, the Grand Bazaar contains mosques, guest houses, and banks. It has access to the rapid transit system of Tehran Metro through the stations of Khayyam and Khordad 15th.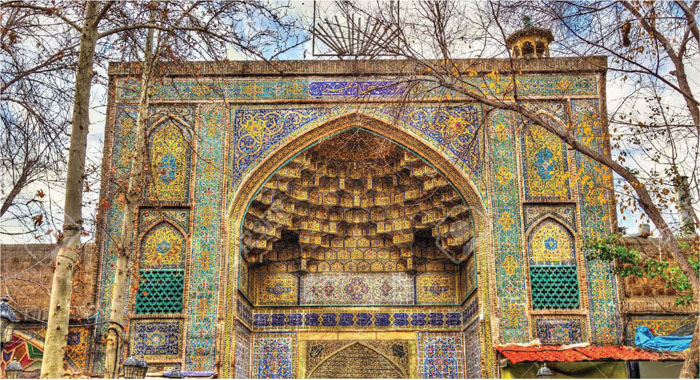 OUR LATEST FLIGHTS DEALS
Muscat
Kuwait
From

OMR

49
BOOK NOW
From

OMR

49
Muscat
Riyadh
From

OMR

49
BOOK NOW
From

OMR

49
Muscat
Tehran
From

OMR

51
BOOK NOW
From

OMR

51
Muscat
Kathmandu
From

OMR

63
BOOK NOW
From

OMR

63
Muscat
Trabzon
From

OMR

65
BOOK NOW
From

OMR

65
Muscat
Istanbul
From

OMR

67
BOOK NOW
From

OMR

67
OTHER POPULAR FLIGHTS