Why visit Shiraz?
Looking for a new adventure? Travel to Shiraz! Nestling in the mountainous area, Shiraz is the capital city of Fars province and the sixth largest city in Iran after Tehran, Mashhad, Isfahan, Tabriz, and Karaj. The city located in the south of Iran and northwest of Fars Province, in a green plain on the foothills of the Zagros Mountains (1500 meters above the sea level). Hop on one of SalamAir's cheap flights to Shiraz to start your adventure!

 Shiraz's name is different in historical books and papers; it has several names such as "Tirazis", " Shirazis", and "Shiraz". In the days of the Safavid state, Shiraz was called "Dar al-Ulm" for the large numbers of clerics at that time.
 SalamAir offers cheap tickets to Shiraz, use the widget above to check out the offers.
FLIGHT DETAILS FROM Dubai
Standard Fare From

20 OMR

Schedule

4 Weekly Flights
LOOKING FOR ACTIVITIES TO DO IN Shiraz?
Shah Jaragh Mosque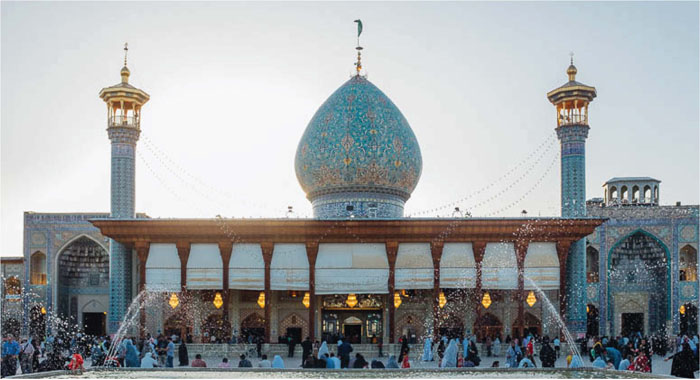 OUR LATEST FLIGHTS DEALS
Muscat
Kuwait
From

OMR

49
BOOK NOW
From

OMR

49
Muscat
Riyadh
From

OMR

49
BOOK NOW
From

OMR

49
Muscat
Tehran
From

OMR

51
BOOK NOW
From

OMR

51
Muscat
Kathmandu
From

OMR

63
BOOK NOW
From

OMR

63
Muscat
Trabzon
From

OMR

65
BOOK NOW
From

OMR

65
Muscat
Istanbul
From

OMR

67
BOOK NOW
From

OMR

67
OTHER POPULAR FLIGHTS