MUSCAT, OMAN DESTINATION GUIDE



Historic, beautiful and adventurous, Oman's capital offers something for everybody. This exceptionally diverse city has become one of the standout destinations in the Gulf.
This laid back and soul-satisfying city offers both adventure and relaxation in equal measure. Being Intimately entwined with Mountainous terrain, rugged coastal tracks and beautiful sandy beaches ensures that there is a new discovery awaiting you around each corner. 
The unique and charming character of Muscat is not limited to just its alluring landscape. A long history in the sea trading world means that Muscat encompasses many international influences. This charming and welcoming city mixes up-scale shopping malls with cliff top landmarks and an abundance of medieval forts, museums and religious marvels to visit.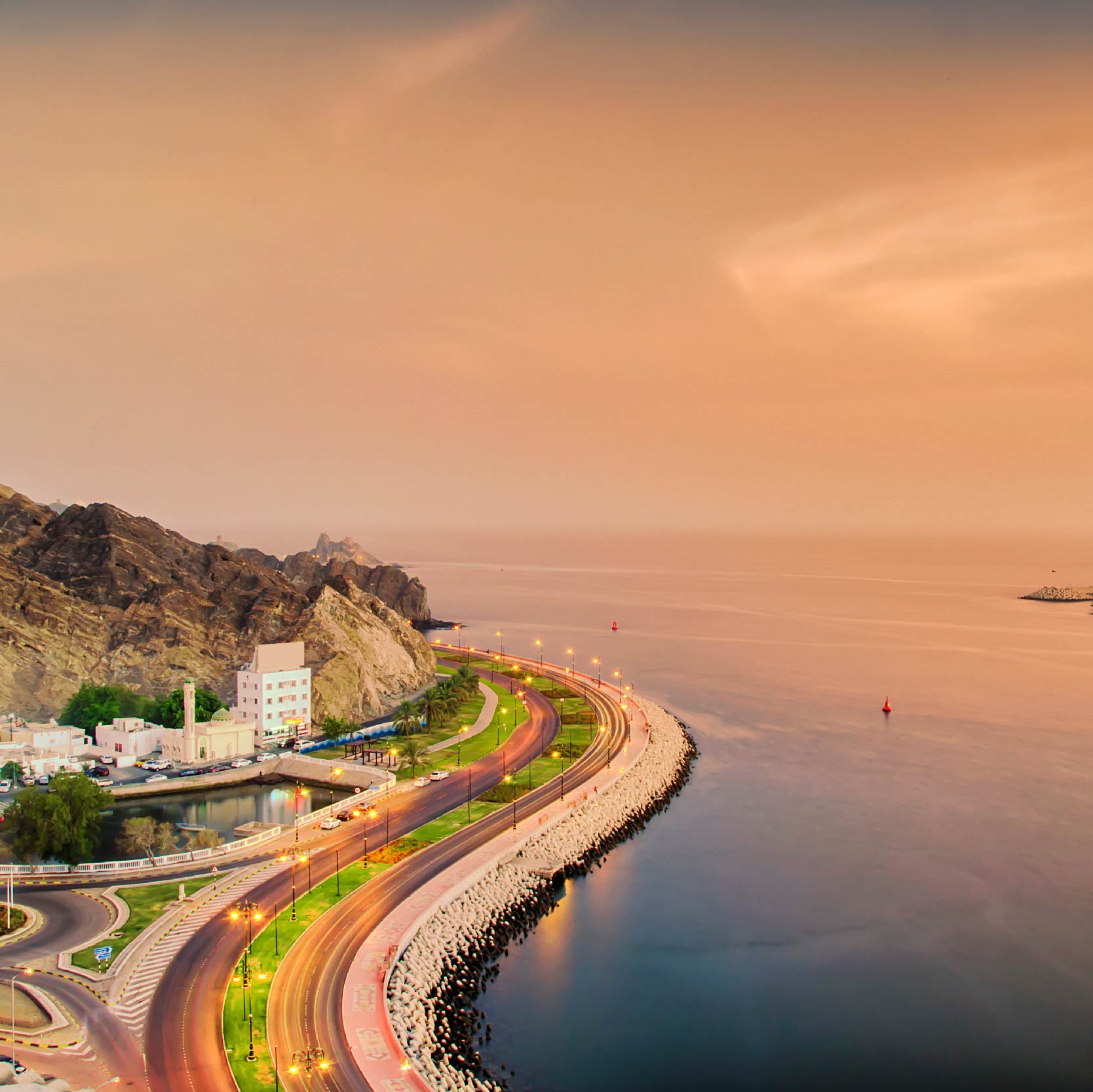 SOUQ MUTTRAH

The Souq Muttrah is a landmark which you won't want to miss. The Typical Omani souvenirs that range from the Khanjar (the curved dagger), and silver jewellery to spices, frankincense garments and household items are available here. Bargaining is the norm. Apart from the unique shopping experience, what will enchant you are the ambiance and the structure of the Souq that reflect distinctive Arabic tradition. The tall arch that frames the entrance and the canopied roof made of palm fronds takes to a time and place from the Arabian Nights. For a leisurely shopping stroll, it is best to visit the Souq in the mornings or late afternoons when the crowd is minimal. The place gets busy after six in the evening.
SULTAN QABOOS GRAND MOSQUE

After having an architectural competition to select the best design for Sultan Qaboos Grand Mosque, construction took six years. The mosque's total capacity is 20,000 worshipers, and it covers an estimated area of 416,000 square meters. The main square-shaped prayer room can accommodate 6,500 worshipers and has a central dome which rises 50 meters above the floor. The mosque's distinctive minaret lends it its individual style. Connecting the top of the mosque's walls and the internal courtyard is a bar inscribed with verses from the Koran in Thuluth script, with Islamic geometric frameworks filling the corridor archways. The names of Allah are inscribed in Diwani script on the corridors' front walls
ROYAL OPERA HOUSE

Royal Opera House Muscat is the leading arts and culture organization in the Sultanate of Oman. Located in Muscat, Oman, the vision of the Opera House is to serve as a center of excellence in global cultural engagement. We strive to enrich lives through diverse artistic, cultural, and educational programs. The multidisciplinary work of Royal Opera House Muscat showcases rich and diverse artistic creations from Oman, the region, and the world; provides a space for culture and socioeconomic development reflections and actions; inspires audiences and nurtures creativity with innovative programs; fosters cultural vitality and unleashes talent; promotes cultural tourism; and puts cultural diplomacy into practice by reinvigorating global and multi-disciplinary collaborations and exchanges.
---