Fly to Dhaka, Bangladesh - Travel Tips & Information

Find cheap flights to Dhaka from Muscat and visit the capital and largest city of Bangladesh. Known for being a cultural and economic hub of the country, it has a broad range of architectural heritage starting from the vestiges of the Mughal Empire to the British Colonial buildings. Being the centre of the independence movements of Bangladesh, Dhaka also hosts some significant national monuments and structures.
Looking to fly to Dhaka? See below for our most popular flights
There are a number of annual cultural events held in Dhaka like Pohela Falgun, Pohela Baishakh and Ekushe Book Fair which add a unique flavour to the city.
Dhaka is a thriving, colourful and congested metropolis of about 18 million people. Given the number of people that live there and the density they live in, Dhaka is one of the most energetic places on Earth. The streets and rivers are filled with colours. It also plays host to the highest number of rickshaws in any city in the world, totalling around 400,000; you certainly won't miss them. Experiencing the city for the first time can often seem overwhelming.
Let's book a flight! Use the widget below and discover the tickets on offer.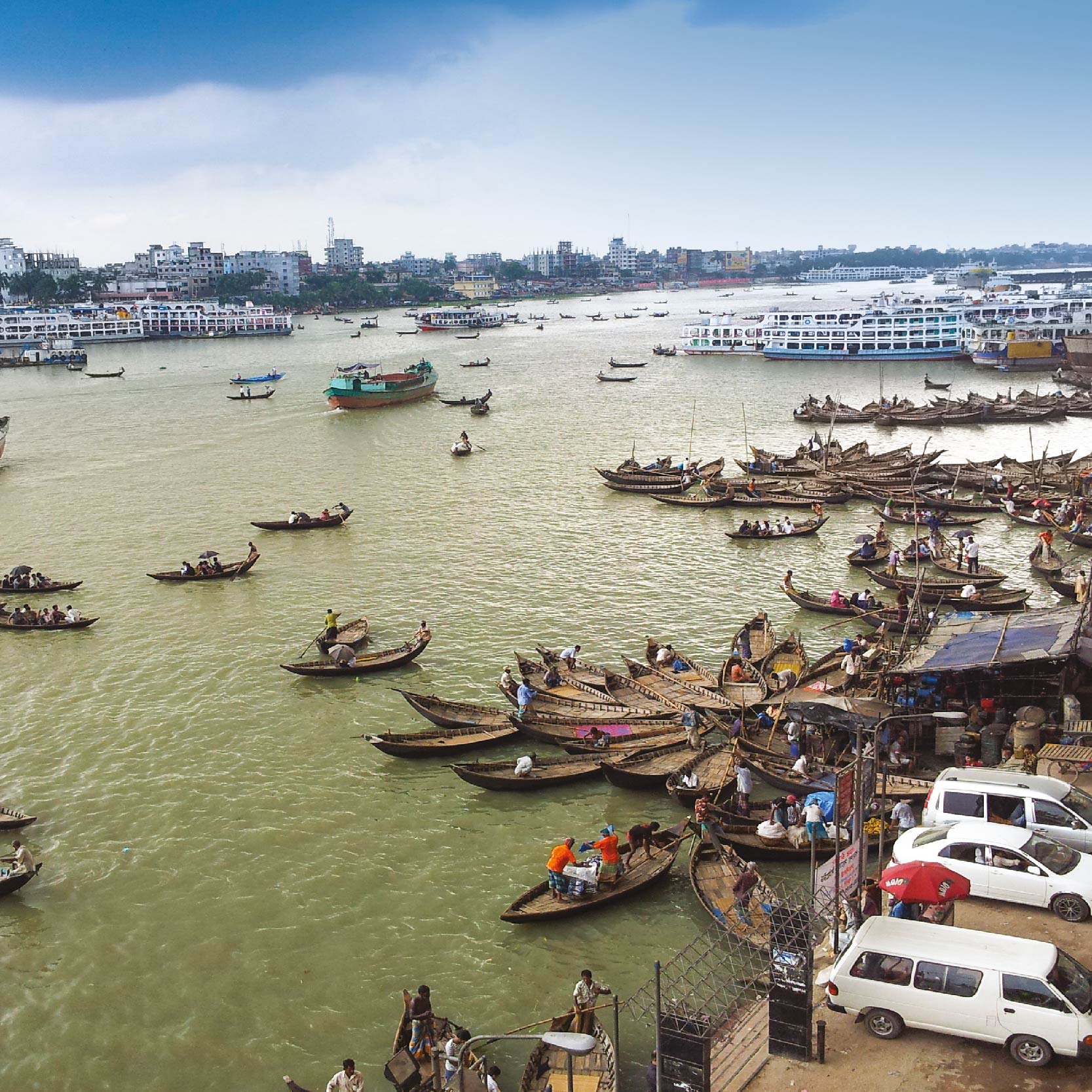 Looking for a place to relax for a little while? Then visit Lalbagh Fort. Its beautifully well maintained gardens are a perfect place to escape the fast pace of Old Dhaka. The half-completed fort began construction in 1677 under direction of Prince Mohammed Azam and was handed to Shaista Khan to be completed. However, it was never completed due a death in the family and which was considered a bad omen.
Home to more than 2000 animals, the Bangladesh National Zoo is a popular place for locals and tourists to spend the day. As the largest zoo in Bangladesh it has 165 different species, including both native and non-native animals and wild-life. Looking to make your visit to the zoo more adventurous? Go for an Elephant-back or horse-back ride!
The Star Mosque is decorated both inside and outside with beautiful mosaics, making it easy to see why it is one of the most popular tourist attractions in Old Dhaka. Motifs of hundreds of stars are the most prominent decoration carved on the white marble domes, which is where the Mosque gets its name from. Non-Muslim visitors are welcome outside of prayer time and should dress appropriately.
---