Fly to Baku, Azerbaijan - Tips  & Travel Information 
If you are thinking of a destination enriched with unique traditions and culture; yet, you would also love to walk on the beach or climb high mountains with beautiful views, then Azerbaijan is the answer.
Lies on the southern shore of the Absheron Peninsula, Baku is the largest city on the Caspian Sea and of the Caucasus region. Its the scientific, industrial and cultural center of Azerbaijan. The city offers amazing Soviet heritage and culture, as well as some of the world most fascinating landscapes and breathtaking views.
SalamAir offers direct flights to Baku several times a week, use the widget below to check out the cheap tickets to Baku!
Baku's climate is often described as a warm and humid summer, cold and dry winter. It can be divided into three different climate zones; one north of the mountainous regions, one south of them, and along the coast of the Caspian sea.
The city abounds in picturesque ancient towns and the beautiful mountainous landscapes around the highest village in Europe. In Baku, there are many things to do and explore, it combines the historical center, towers, mosques, old buildings with modern architecture.
Feel like shopping? Baku is filled with local markets that sell fresh fruits, vegetables and popular local delicacies. Modern shopping malls and shopping streets are also available if you fancy shopping for clothes, jewellery, and perfumes.
Fly your way with us with low costs to the land of traditions and let this trip be a memorable one.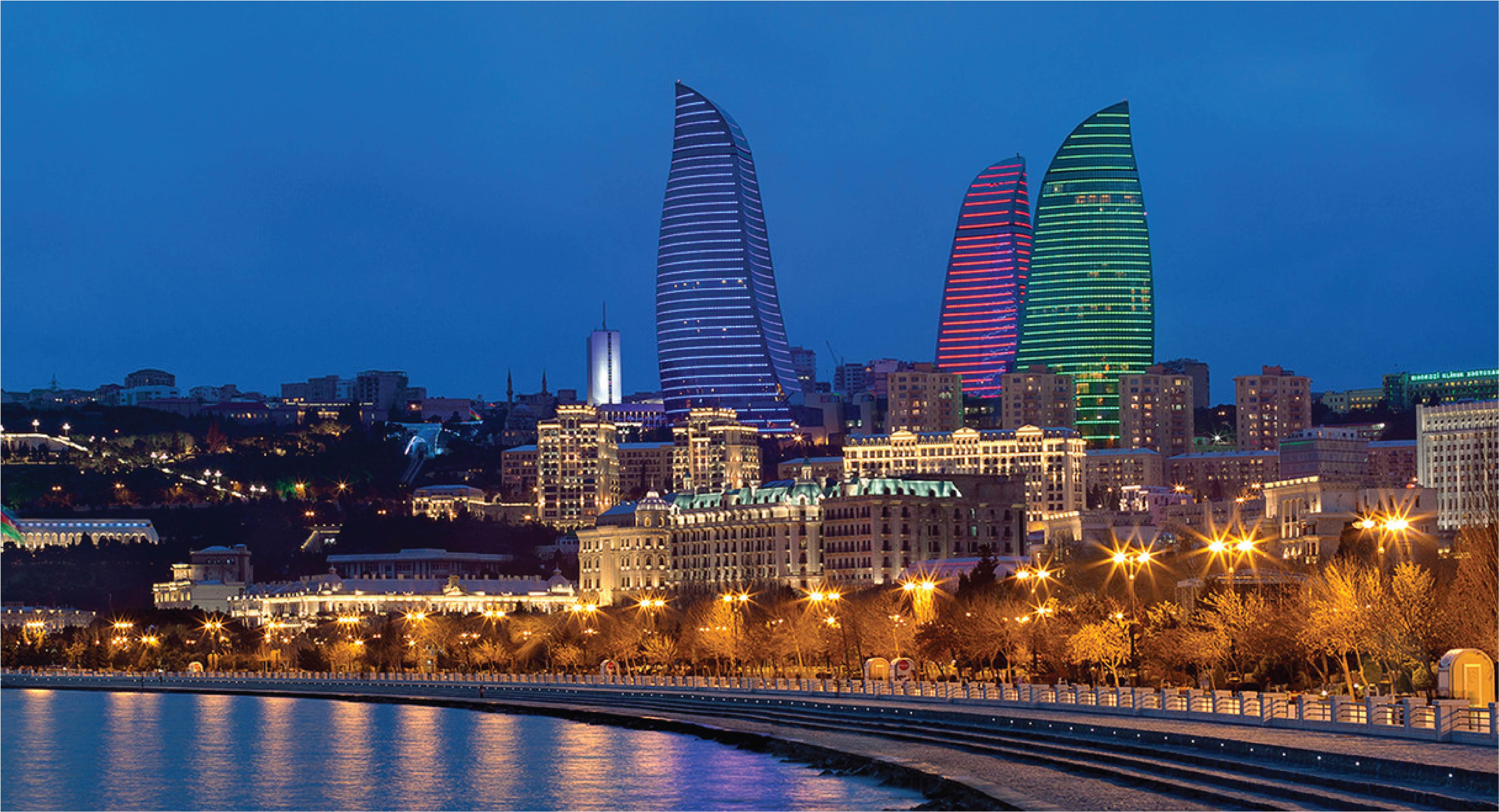 The Maiden Tower, located in the Old City of Baku, was listed as a UNESCO World Heritage site in 2001. It is an excellent example of Zoroastrianism and pre-Islamic architecture in Iran and Azerbaijan. Surround in mystery and legend, a visit to this monument should definitely be on your list!
Take a step back in time and experience the Old City of Baku, the most ancient part of Baku. Surrounded in walls, this part of Baku is also listed as a UNESCO World Heritage Site. The Old City dates back to the 12th century and still has many of the original fortress walls still standing. See for yourself the vibrant history and blending of different cultures which have contributed to its development over the centuries.
Palace of the Shirvanshahs was built by the Shirvanshas in the 15th century. Listed as a UNESCO World Heritage Site, it is viewed as a beautiful example of Azerbaijan's unique architecture and culture. Walkthrough the pavilions, courtyards, palace rooms, and you will be able to imagine what life within the palace walls was like.
Travelling with your Family? Take a trip to Baku Zoo! Opened in 1928, it is the oldest zoo in Azerbaijan. Filled with 160 species of animals, there's bound to be some you may have never seen before! Some of the animals at the zoo include Egyptian dogs, Zebu, Camels, Bubalus, and so much more!
---