Flight to Trabzon, the Republic of Turkiye. Travel Tips & Information
Find cheap flights to Trabzon from Muscat and visit one of the most beautiful city of Turkiye.
Trabzon is one of the major cities of Turkiye and the biggest one in the Eastern Black Sea region.  It's a popular trade gateway to Iran in the southeast and the Caucasus in the northeast with a total population of 770 thousand in 2015 and 4,664 km2 in size.
Located in the well-known Silk Road, Trabzon has been a meeting point of religions, traditions, languages, and cultures for centuries as well as it played an integral role in the history due to its harbor and vital position on the Silk Road.  The city is known as a hospitable, energetic, traditional and patriotic city, which is culturally somewhat unique from the rest of the country.
SalamAir offers direct flights to Trabzon several times a week, use the widget below to check out the cheap tickets to Trabzon!
The climate of Trabzon can be described as a warm and humid in summer, and cool and wet in winter. Due to the rainy climate even in the summer months, it has lots of green forests and mountains with many rivers, waterfalls and highlands.
Recently, the city continues to be the hub of commerce and culture, replete with mosques, museums, tombs, architecture, markets, bazaars and more.
In Trabzon, the rural customs and traditions from the Black Sea community life are still flourishing including; gender roles, social conservatism, hospitality and a willingness to help strangers.
If you're ready to fly to Trabzon, use the widget below to book your trip!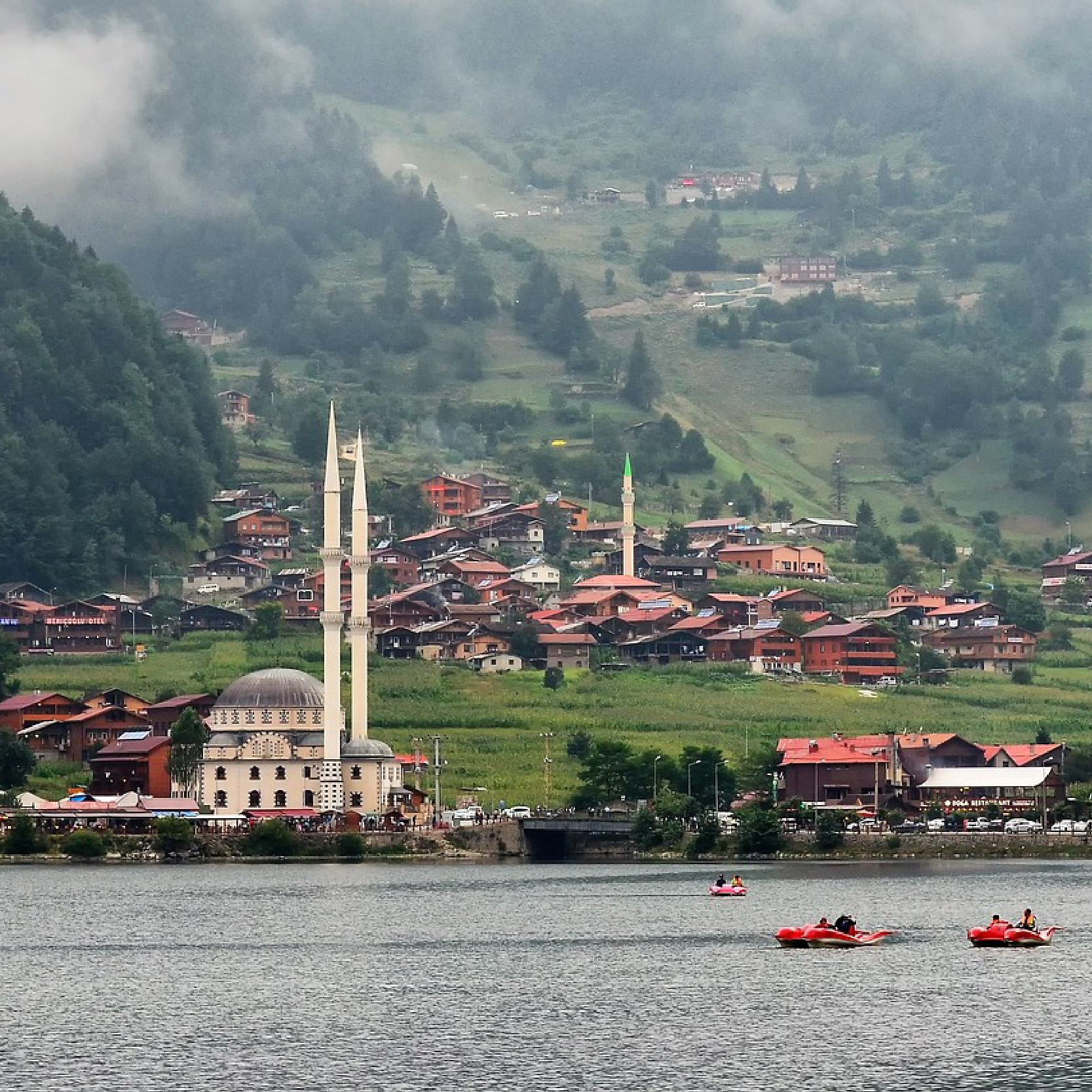 The city abounds in picturesque Moseqes, One of the Turkiye most historic buildings, Aya Sofya which was built between 1238 and 1263 and located 4km west of Trabzon's centre close to the sea. Its design was influenced by Georgian and Seljuk, although the wall paintings and mosaic floors follow the prevailing Constantinople style of the time. The building was converted into a mosque after Ottoman conquest.
Visit Ouzngol Lake, the most famous tourist attraction in both the region and Turkiye. Enjoy the enchanting nature and magical landscapes with the green forest where you can camp, relax or walk around the lake.
Architecture lovers need to discover Ataturk Palace, one of the most stunning landmarks in Turkiye which was built in 1890. Enjoy the beauty of the palace's garden, which includes colorful flowers with beautiful landscapes. You can enter the palace and enjoy the many artifacts dating back to the 19th century, including clothes, furniture, paintings, and more.
For stunning views of the city, head to the Sirajul lake, one of the most beautiful place in Trabzon. Nestling between the mountains and hills covered by green trees and grass. This view with its colours will make you feel more comfortable and relaxed.
---