Flights to Sialkot, Pakistan - Travel Tips & Information

Sialkot is the major export city in the northern Punjab province of Pakistan, located 135 kilometer north-west of Lahore and only a few kilometres from Jammu comprising a population of approximately 6,00,000. It is one of the major industrial centres of Pakistan. Sialkot is well-known for its manufacture and export of surgical instruments, musical instruments, sports goods, leather goods, textile products and other light manufactures. This amazing city can be easily accessed through SalamAir's cheap flights to Sialkot, departing from Muscat.
Looking to fly to Sialkot? See below for our most popular flights
 Lying between 32°30′ North latitude and 74°31′ East longitude at an altitude of 256 m above sea level, Sialkot is bounded on the north by Jammu, north-west by Gujrat, on the west by Gujranwala and on the south by Narowal. The Chenab river flows to the north of Sialkot. There are three small seasonal streams flowing through the city, Aik, Bher and Palkhu.
 Sialkot features a humid subtropical climate under the Koppen climate classification. Sialkot is chilly during winters and hot and humid during summers. May and June are the hottest months. The temperature during winter may drop to 0°C. The land is, generally, plain and fertile. Most of the rain falls during the Monsoon season in summer which often results in flooding. Sialkot has one of the most modern weather and flood warning centres in the country, which is fully equipped to record and transfer data to and from the relevant concerns. This facility is equipped with a radar and is internationally linked.
Use the widget below to discover the tickets to Sialkot on offer!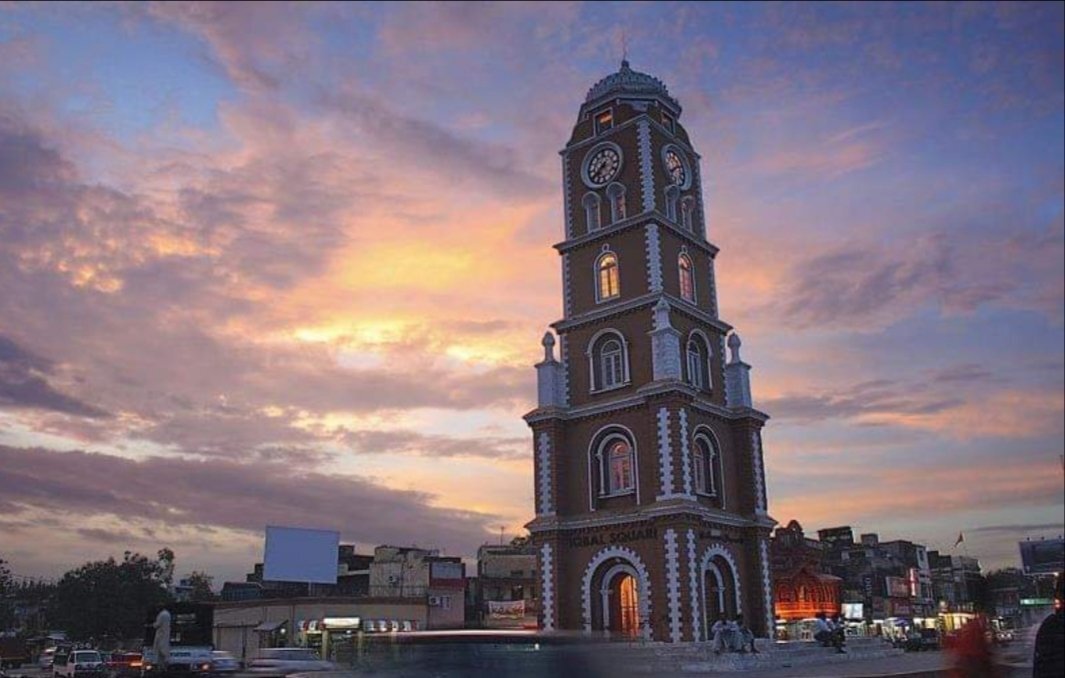 Sialkot boasts as a great center of Punjabi culture.The old city has a fascinating labyrinth of narrow streets and crowded bazaars. In the old part of the city is located the shrine of Hazrat Imam Ali-ul-Haq also known as Imam Sahib. The mausoleum complex is a maze of narrow corridors leading to several shrines of saints. The tomb of Imam Ali-ul-Haq is to the right, through a mirrored gateway tiled with Koranic inscriptions and geometric designs. On a low hill in the centre of the old city are the few remains of the Sialkot Fort. It is one of the oldest forts in Pakistan established around the 2nd century AD. The shrine of the saint Muradia Shah is also on the Fort.Puran Puran's Well is a famous historical site,which is related with Punjabi folklore 'Bhagat Puran'. It is located just outside the city of Sialkot. According to Mutiny in Sialkot there were remains of Puran's tomb extant in 1857, but now there is no tomb except for a small building, a small place for worship and a running well.
---