Fly to Shiraz, Iran - Tips and & Information travel
Looking for a new adventure? Travel to Shiraz! Nestling in the mountainous area, Shiraz is the capital city of Fars province and the sixth largest city in Iran after Tehran, Mashhad, Isfahan, Tabriz, and Karaj. The city located in the south of Iran and northwest of Fars Province, in a green plain on the foothills of the Zagros Mountains (1500 meters above the sea level). Hop on one of SalamAir's cheap flights to Shiraz to start your adventure!
Looking to fly to Shiraz? See below for our most popular flights
 Shiraz's name is different in historical books and papers; it has several names such as "Tirazis", " Shirazis", and "Shiraz". In the days of the Safavid state, Shiraz was called "Dar al-Ulm" for the large numbers of clerics at that time.
The city features a mild climate in the regular seasons, and it is known for its famous poets, gardens, and flowers.
 Shiraz covers the most popular mountains in Iran such as Drak, Babakohi, Jahl Makam, and Spzebushan mountain. It's worth mentioning that, the seasonal river flows through the northern part of the city and on into Maharloo Lake.
Shiraz is the economic centre of southern Iran. The city's economy depends on its local products including grapes, wood, cotton, and rice. As well as some industries such as cement, sugar, fertiliser, textile products, metal, and carpets.
 Shiraz International Airport is the second most important airport in Iran after the Imam Khomeini International Airport and serves Shiraz's residents and all the cities of Fars province.
Can't wait? Book your flights today! Use the widget below and find your ticket to Shiraz.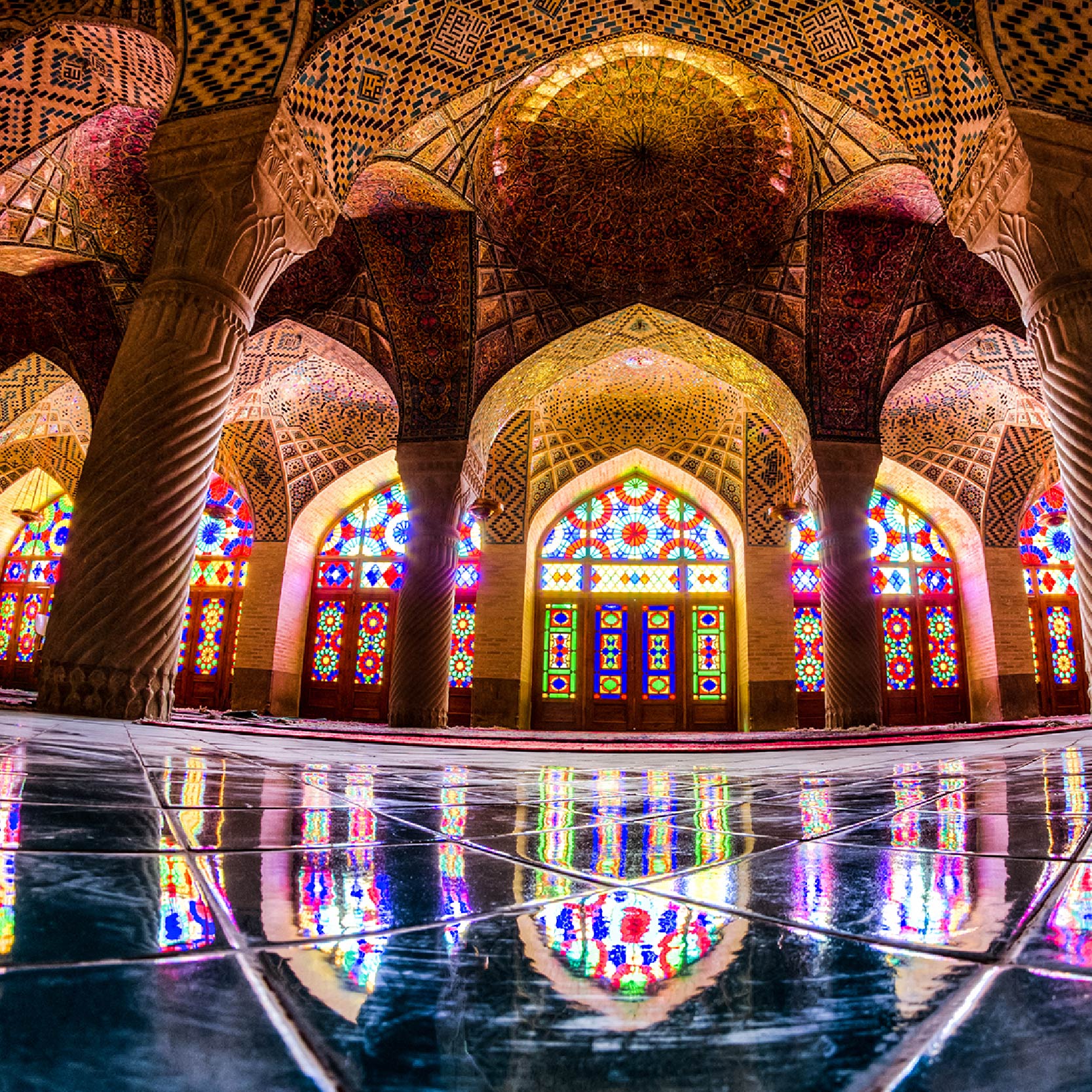 While in Shiraz, you should visit Arm Park which contains all kinds of trees in the world with different colors and fascinating forms. In the park, you can also discover the shah palace, artificial fish pond, and the park's museum.
Head to the Pars Museum, one of the most important historical museums in Shiraz. The museum was a guest house of the Zandi state. It is worth mentioning that, Emperor Karim Khan Zand was buried in this museum.
Find out more about Shiraz's religion and traditions with a visit to the most popular Mosque of Shiraz, the stunning Shah Jaragh Mosque. It is considered as one of the most important places of worship in the city and it has become a center for religious celebrations since the 14th century.

Visit Rustum engraving, An Iranian archaeological site located about 12 km northwest of the ancient city of Persepolis, contains stone inscriptions carved on the rocks. Also, the site includes many ancient monuments, dating back to many periods of time, some of those have been destroyed over time. The oldest site is believed to date back to about 1000 BC.
---