Flights to Riyadh, Kingdom of Saudi Arabia -
Travel Tips & Information
Looking for some cheap tickets to Riyadh from Muscat? SalamAir makes it easy to get here with cheap flights to Riyadh from Muscat. An eight hours drive from Makkah, Riyadh is the political and administrative capital of Saudi Arabia. It is one of the largest cities in the Arab world in terms of area with 1913 square kilometres, it is located on a plateau of about 600 meters above sea level in the eastern part of the plateau of Najd. Its name was derived from the Arabic word (Rawdah) which means gardens.
Looking to fly to Riyadh? See below for our most popular flights

Riyadh has great economic importance as it is the headquarters of the general administrations of many banks and major economic companies. The city also abounds in rich history, golden soft sands and iconic buildings.

The overall climate in Riyadh is extreme heat in the summer and very little rainfall and cool weather in winter.

SalamAir fly directly from Muscat to Riyadh and offers cheap flights, use the widget below to check prices and dates!

A great reason to start exploring Riyadh is the cultural diversity that surrounds this city from all aspects. Generally, the Kingdom's cultural settings are mostly influenced by Islamic and Arab culture. Saudi's society, in general, is very religious and traditional, many beliefs, traditions, and attitudes are derived from Arab culture and Islamic heritage.

According to 2010 statistics, the population of Riyadh was composed of 65% Saudi families while non-Saudi families accounted for 35% of the population.
If you're interested in some Riyadh adventure,  use the widget below to discover the cheapest tickets to Riyadh on offer!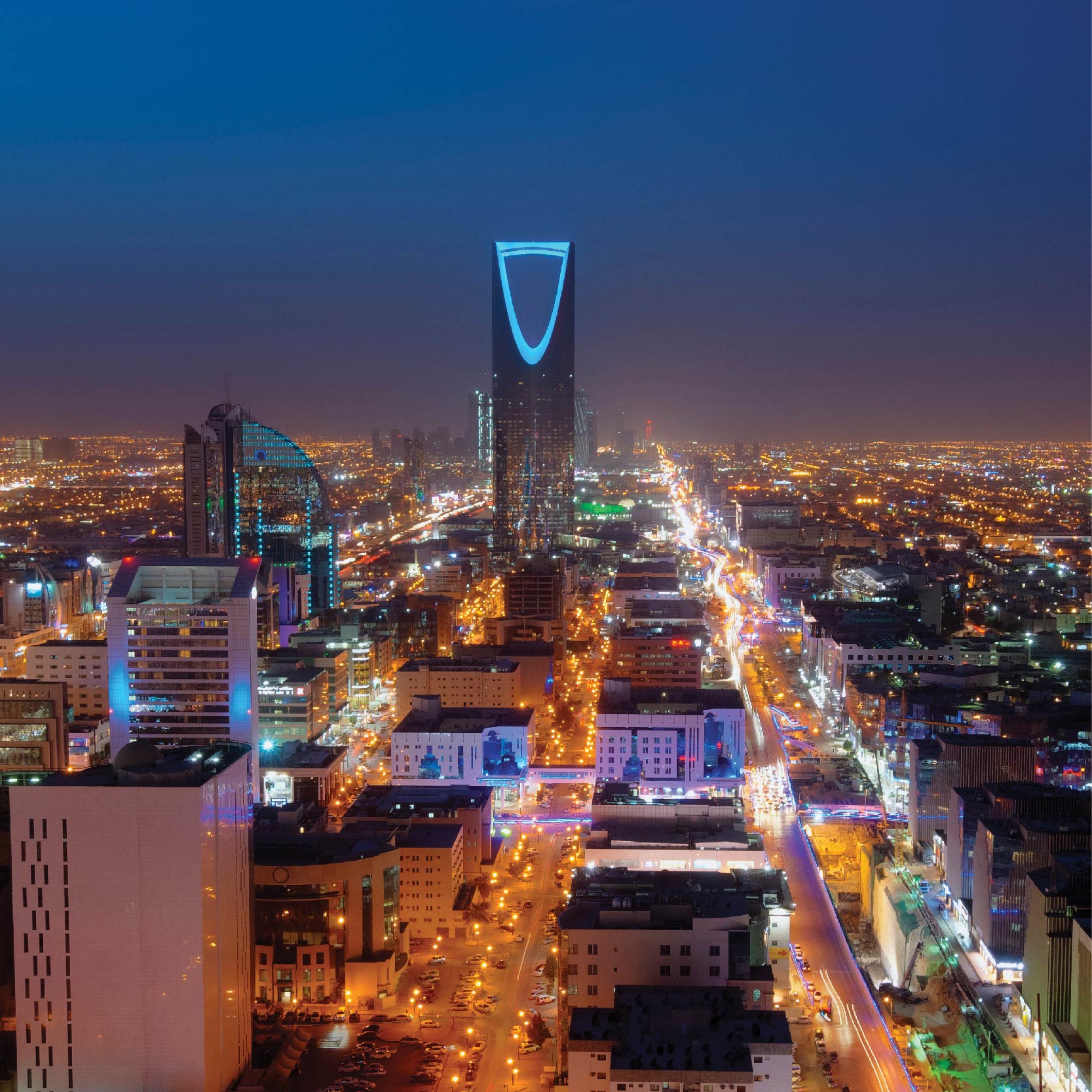 While in Riyadh, don't forget to visit the National Museum to explore the cultural interface that highlights the brilliant history of Saudi Arabia. The museum includes eight main exhibition halls arranged in a chronological sequence, the museum also has two permanent and temporary exhibition halls, as well as administrative offices, stores and public service facilities for visitors and museum's staff.
Visit Masmak fort, one of the popular building that played an important part in KSA's history, it was built around 1865 by the prince of Riyadh Abdulrahman ibn Sulaiman ibn Dabaan. The fort was made by clay and mud-brick with four watchtowers and very thick walls. It is situated near busy streets, surrounded by a bustling suq with shops selling everything including clothes, jewelry, gold, tailored suits, and souvenirs.
Discover the King Fahad International Stadium, which was constructed in 1987 with capacity over 67,000 seats. It has one of the largest stadium roofs in the world and it was a venue for matches of the FIFA World Youth Championship in 1989, including the final match.
No trip to Riyadh is complete without visiting the malls and Souqs. You won't find a street in Riyadh that doesn't have a string of shopping malls, boutiques, or markets. Luxury brands for both men and women are available in the Malls. Also, there are traditional souqs that sell clothes, jewelry, toiletries, shoes, carpets, abayas, food, and drink.
---