Flights to Medina, the Kingdom of Saudi Arabia. Travel Tips & Information
Medina is the second holiest place in Islam after Macca. Its located 250 Kilometers east of the red sea in the Hijaz Region north-western of the country, Medina was the Prophet Mohammad's landing place in his migration from Makkah. The city is the home of the three most important mosques in Islam namely al-Masjid an-Nabawi, Masjid Quba and Masjid al-Qiblatayn.
Medina is one of the most populous in Saudi Arabia, hundreds of thousands of Muslims from all over the world who come to Saudi Arabia to make the pilgrimage visit Madina and pray at Masjid an-Nabawi mosque.
In Medina, the summers are long, sweltering, humid, and arid; the winters are long., dry, and windy; and it is mostly clear year-round. Medina in Dammam is generally sparse and usually occurs in small amounts in December. 
SalamAir is the first low-cost airline in Oman and fly from Medina to Muscat and onward to 20 destinations, click the widget below to check out the cheap tickets to Medina!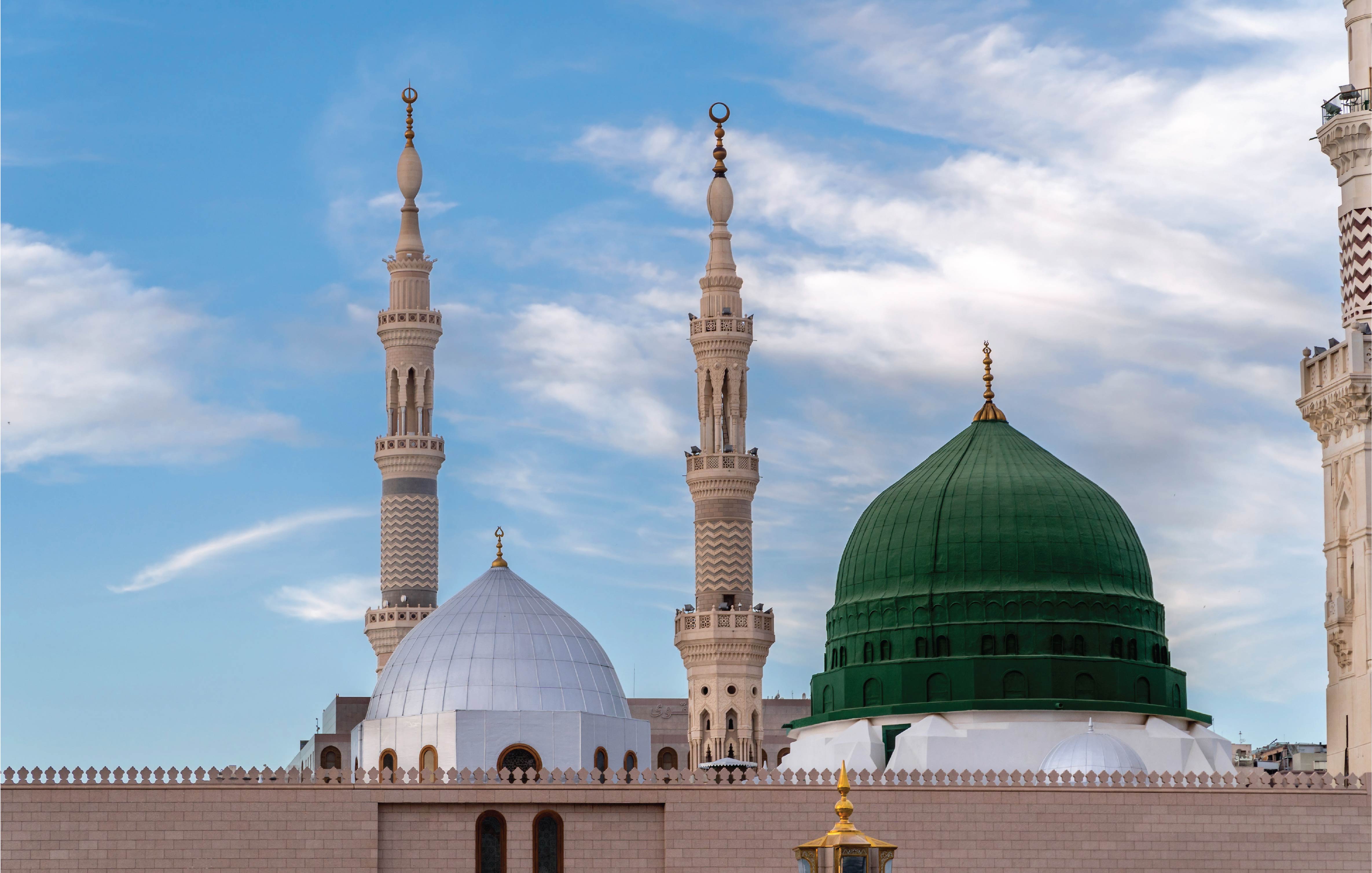 Find out more about Medina's religion and traditions with a visit to Masjid an-Nabawi, the second holiest mosque in Islam and the second-largest mosque in the world after the Masjid al-Haram in Mecca. It was built by the Prophet himself next to his house; he settled there after his migration from Makkah. The mosque site was an open-air building with a raised platform for the reading of the Quran.
Head to Uhud mountain,  site of the second battle between Muslim and Meccans. The Battle of Uhud was the second military encounter preceded by Badr Battle in 623, where a small Muslim army had defeated a larger Meccan army. The Meccans desired to avenge their losses at Badr and strike back at Muhammad and his followers.
Visit al-Baqi site, the oldest and the first Islamic cemetery of Medina. The site located in the southeast of the Masjid an-Nabawi and contains the graves of some of Muhammad's family and friends. The grounds hold much significance for Muslims.
---