Flights to Jeddah, Kingdom of Saudi Arabia -
Travel Tips & Information
Jeddah is a city in the HijazTihamah region on the coast of the Red Sea and is the major urban centre of western Saudi Arabia, easily accessible by SalamAir's cheap flights to Jeddah from Muscat. It is the largest city in Makkah Province, the largest seaport on the Red Sea, and, with a population of about 2.8 million people (as of 2017), the second-largest city in Saudi Arabia after the capital city, Riyadh which has a population of 4.2m. Jeddah is Saudi Arabia's commercial capital, with plenty of hotels in Jeddah to relax in.
Looking to fly to Jeddah? See below for our most popular flights
 Jeddah is the principal gateway to Mecca, Islam's holiest city. It is also a gateway to Medina, the second holiest place in Islam.
 Economically, Jeddah is focusing on further developing capital investment in scientific and engineering leadership within Saudi Arabia and the Middle East. Jeddah was independently ranked fourth in the Africa – Mid-East region in terms of innovation in 2009 in the Innovation Cities Index.
Jeddah is one of Saudi Arabia's primary resort cities and was named a Gamma world city by the Globalization and World Cities Study Group and Network (GaWC). Given the city's close proximity to the Red Sea, fishing and seafood dominate the food culture unlike other parts of the country. The city has been labelled as "different" by the majority of Saudis to promote tourism in the city, that had been previously perceived as "most open" city in Saudi Arabia.
SalamAir is the first low-cost airline in Oman and fly from Jeddah to Muscat and onward to 17 destinations, click the widget below to check out the cheap tickets to Jeddah!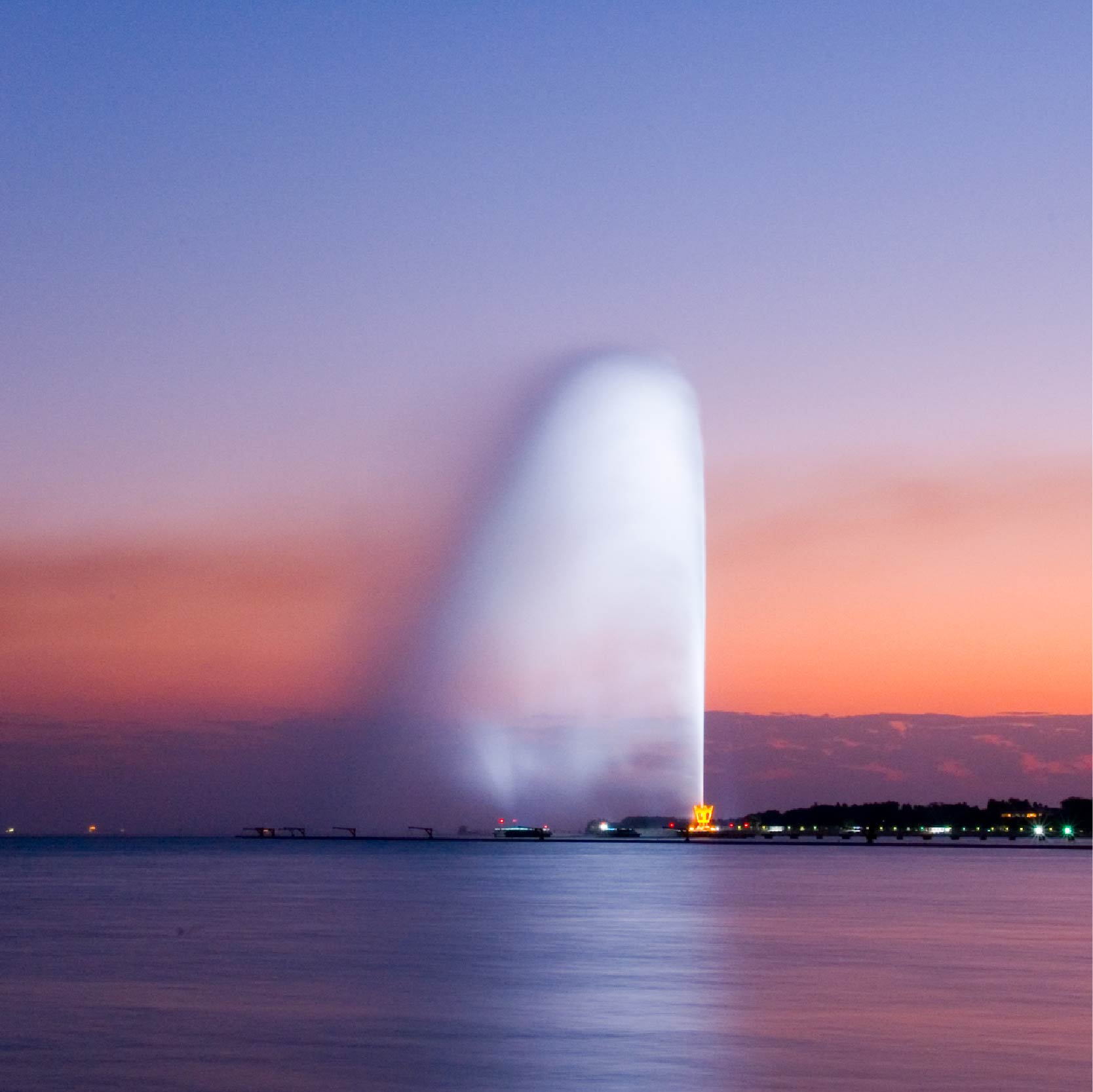 Perhaps the tallest fountain in the world, the Kings Fountain in Jeddah really comes alive at night. If you're passing through the Saudi Flag Roundabout near the waterfront you're almost guaranteed to see it.
Visit the AlShallal Theme Park situated right near the water to the north of the city center. Try out the Pirate Ship Swing, Sombrero or Amazon Rides. There's also roller coasters, carousals, sling shots and much more. Don't forget to bring the kids!
Is shopping more your thing? Visit the Red Sea Mall or Mall of Arabia for some fantastic options for clothes, food and gifts. The Mall of Arabia is right next to the airport, and great for visitors on a quick layover. The Red Sea Mall is also very close (~25mins from the airport) and is one of the biggest and best in Jeddah.
Explore the Al Tayebat International City, one of the best museums in the city it hosts an array of artifacts from historical clothing, documents, weapons, pottery and more. With around 60,000 items you'll definitely need a few hours to explore. Finding a guide to take you around is recommended.
---