DUBAI, UNITED ARAB EMIRATES 


Dubai, one of the bustling cities in United Arab Emirates is located in the Persian Gulf, on the southeast coast. It's well known for it's bustling airport, incredible shopping and spectacular modern buildings.
Contrary to some popular thinking, Dubai makes most of it's wealth through tourism rather than natural resources, and hasn't been shy of investing in major projects to position itself as a global city. You can see this reflected in the spectacular architecture and scale of the city.
See below for a list of the best activities and things to do in Dubai.
The airport itself, Dubai International, is situated in the Al Garhoud district, 2.5 nautical miles (4.6 km; 2.9 mi) east of Dubai and spread over an area of 2,900 hectares (7,200 acres) of land. The airport consists of three terminals and has a total capacity of 90 million passengers annually. As of the middle of 2018, it was the third busiest airport in the world!
The terminal has now increased the number of facilities available to passengers. Check-in counters have increased to 37. The boarding area is more spacious, with more natural light. Also the new open boarding gates allow several flights to board simultaneously, improving passenger and aircraft movements. There are a total of 43 remote stands at the terminal. However passengers cannot move between Terminal 2 to 1 or from 2 to 3 and vice verse inside the airport. They have to make use of Taxi service or public transport available outside.
The Dubai duty-free shopping area covers 2,400 m2 (26,000 sq ft) in departures and 540 m2 (5,800 sq ft) in arrivals.[citation needed] The 3,600 m2 (39,000 sq ft) extension included a larger arrivals hall as well.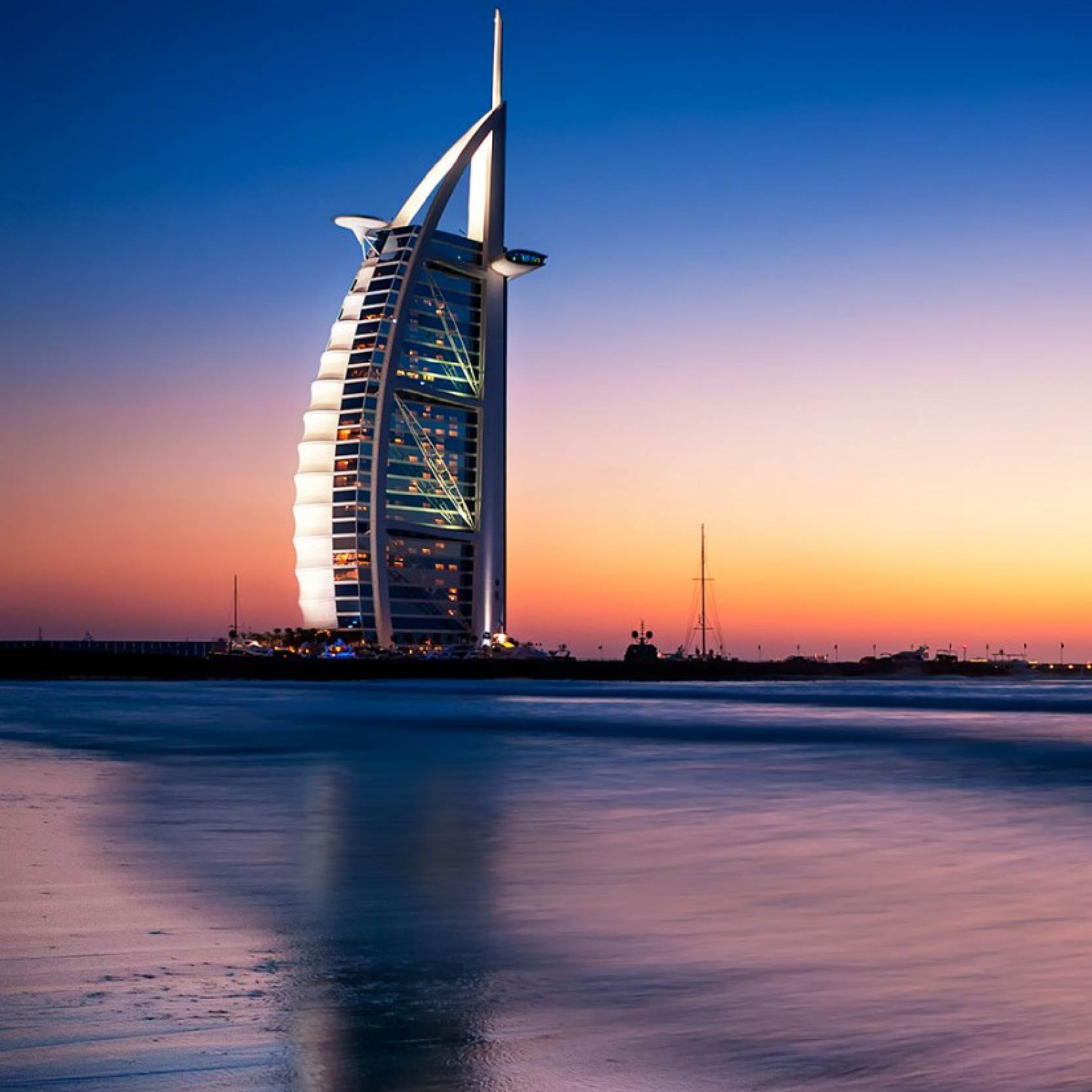 Visit the Burj Khalifa, tallest building in the world standing at over 829m. Check out the view from the top!

See the incredible choreographed show at the Dubai Fountains.

Start shopping and don't stop at the Dubai Mall. With well over 1,000 retailers.

Visit the iconic Burj Al Arab, built on it's own artificial island and one of the most luxurious hotels in the world.

Appreciate the religious and cultural centre of Dubai, by touring the Grand Mosque

Eat at some of the finest restaurants in the world, with a fusion of middle eastern mezze, and fine dining options.

Soak up the (plentiful) sun at Jumeirah Beach.

Get a feel for the historic roots of the city within the Bastakiya Quarter.
Get off road with a Desert Safari just outside the city. Try sand boarding, camel riding and more.

Explore the magic of the bustling Gold and Spice Souks, where hundred of vendors will hawk wares from across the world.

Pack your snow gear and head into Ski Dubai, where an entire indoor winter wonderland has been created.

---