Flight to Phuket, the Kingdom of Thailand. Travel Tips & Information
Find cheap flights to Phuket from Muscat and visit the most beautiful island in Thailand.
Situated off the west coast of Thailand in the Andaman Sea, Phuket is the largest island in Thailand and one of the major trading routes between India and China. The Island was a trade hub for tin, rubber and now for tourism. It is mostly mountainous with a mountain range in the west of the island from the north to the south. Phuket is surrounded by many magnificent beaches such as Rawai, Patong, Karon, Kamala, Kata Yai, Kata Noi, and Mai Khao.
Phuket has a tropical monsoon climate; the months of November till April are traditionally sunny and humid whilst May till October sees the rainy monsoon season.
SalamAir offers direct flights to Phuket several times a week, use the widget below to check out the cheap tickets to Phuket!
The Island offers a range of activities with several beaches, parks and forests to explore, a rich history and deep culture to discover for visitors of all budgets, tastes and ages. 
Thailand has one of the most colorful and exciting cultures in the world. There are many festivals held for different reasons from traditional to religious and fun. The most celebrated festival is the annual Vegetarian Festival, where people perform tests of faith in themselves. Christmas is also celebrated with thousands of visitors from all over the world.
If you're ready to fly to Phuket, use the widget below to book your trip!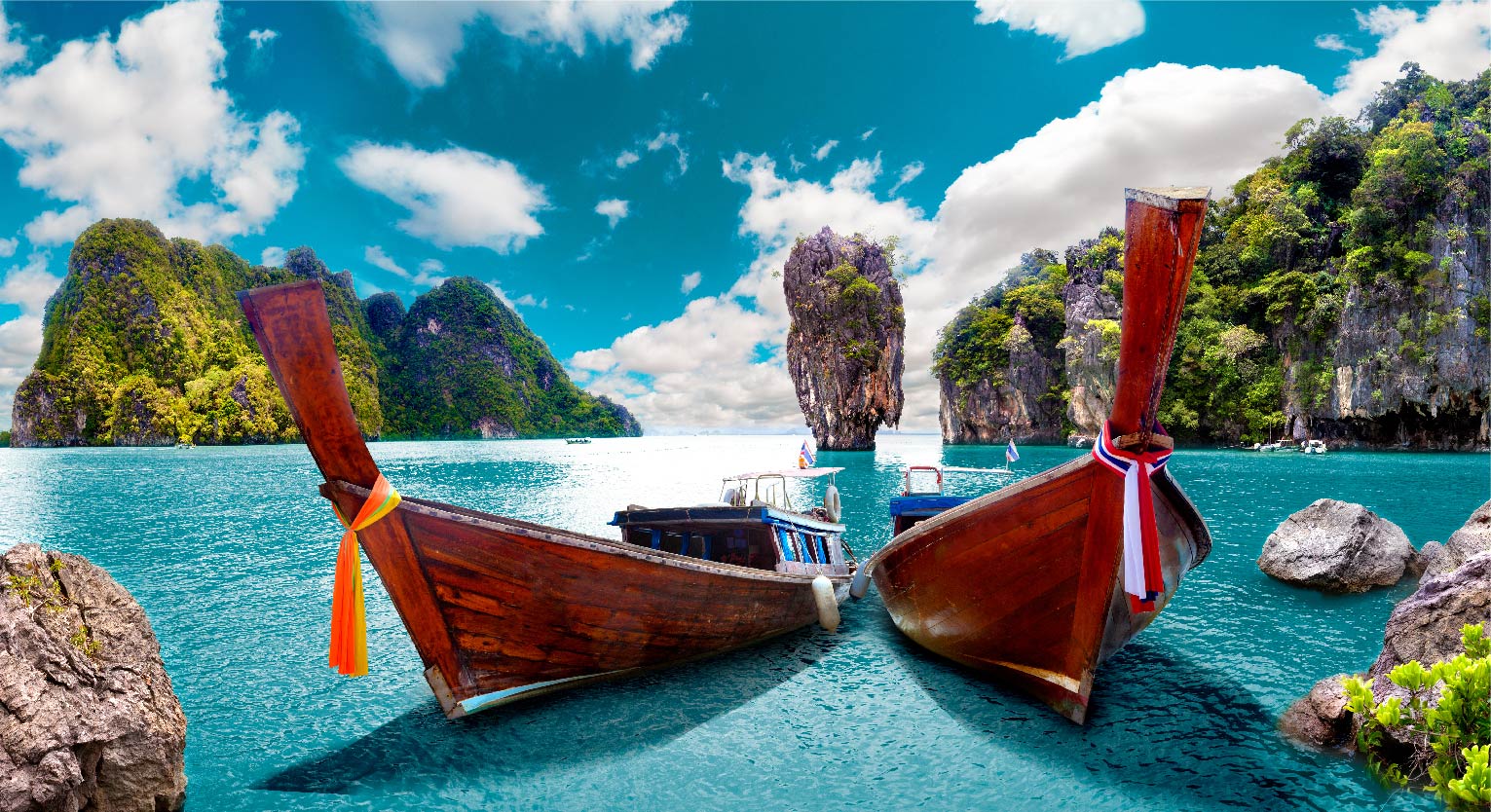 If you're seeking pure relaxation head to the Kata Noi Beach, it is a small beach but the view is breathtaking, where you can enjoy a peaceful swim and walk along the beautiful sands. The best time to enjoy the beach is between November and April as swimming can sometimes become dangerous during the monsoon season.
If you're interested in culture and heritage visit the huge Buddha temple, one of the most popular landmarks in Phuket. The temple locating at the top of the Nakkerd Hills with 45 meters tall. It is made from white Burmese marble and sparkles elegantly in the sun. From the top of the hill, you can enjoy the panoramic view of the island.
Don't forget to visit Phang Nga Bay, the home to 40 small islands that come straight out of the sea. The place has a number of lagoons, caves and mangroves where you can enjoy the beauty of the island. This beach is a great area for many activities such as snorkelling, scuba diving, and sailing.
---