DOHA, QATAR DESTINATION GUIDE


Doha is the capital and most populous city of the State of Qatar. The city is located on the coast of the Arabian Gulf and is considered to be Qatar's fastest growing city. Doha is famous for its tourist attractions such as Doha Corniche, Aspire Park, Souq Waqif and the Museum of Islamic Art. Keep an eye on Doha over the next few years as it grows into one of the most prominent tourism locations in the Middle East.
If you're coming to Doha as a visitor or to stay for a while, you should expect to be surprised by its ultra-modern architecture built on a deep and rich history. The wealth of the city flows down to the elegant restaurant and dining options, as well as the shopping and accommodation.
Having been voted as one of the top airports in the world, and earning a 5 Star badge from Skytrax, Hamad International might be considered a destination unto itself. It's less than 20mins drive from the main city center and situated across over 22 square kilometers, you can be sure there's something to keep you interested inside.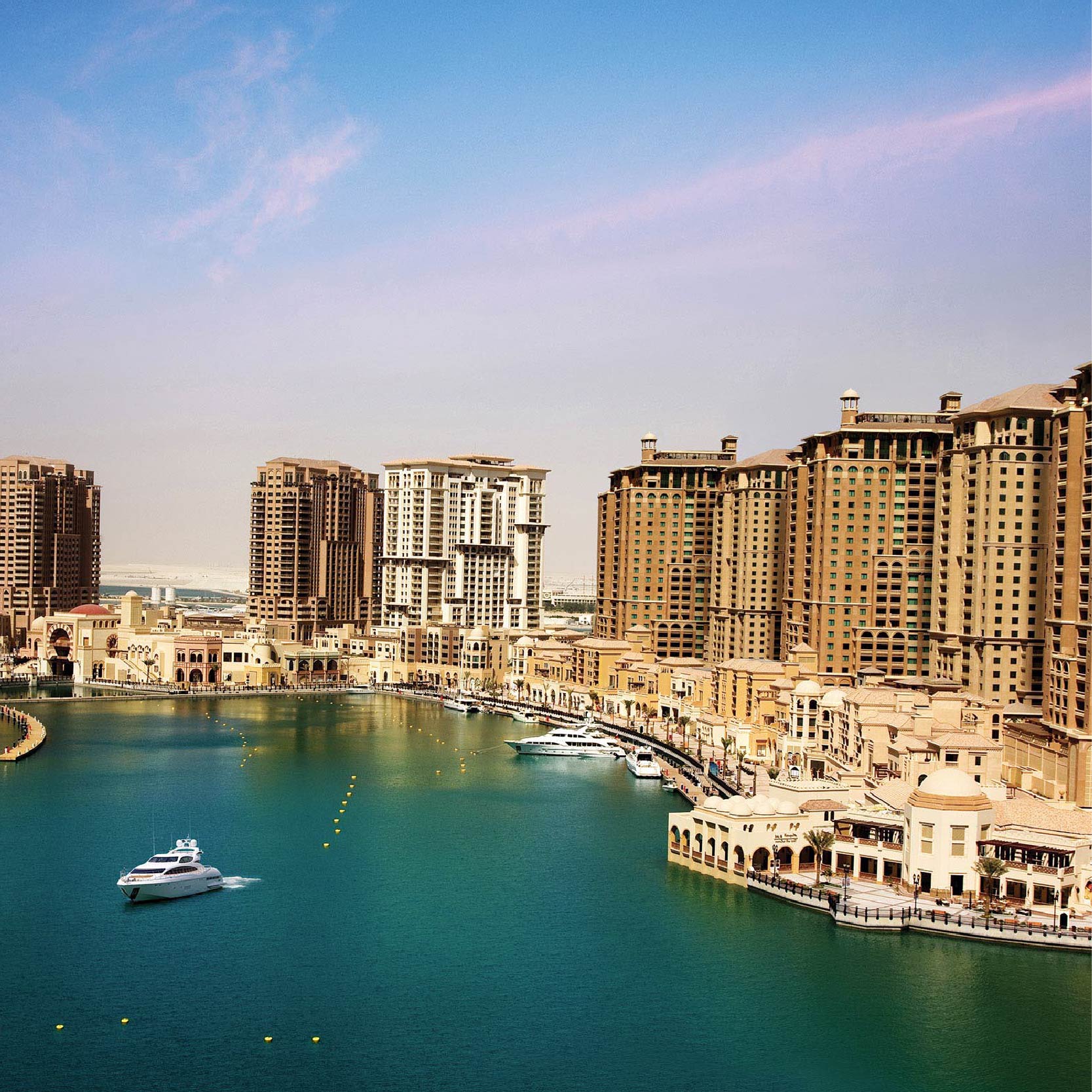 The Museum of Islamic Arts is seriously not to be missed. It features one of the single most extensive collections of Islamic art in the world, with over 1,400 years of history from across the region.
The Falcon Souq (market) are part of the unique culture of the city, with the majority of men in the city owning a pet falcon. Here you can purchase your own from anywhere between a couple of thousands of dollars and a quarter million.
Souq Waqif is a beautiful outdoor market rich in history and packed with wares from across Qatar and the Middle East. Situated in the heart of Doha, be careful you don't get lost shopping amongst the stunning maze of alleys, each offering something more interesting or at a better price than the next.
Experience The Pearl, a huge artificial island built to the north of the city center. This is truly opulence that most can only dream of. 45,000 residents are expected within 2018 across ten different precincts each featuring different cultural themes from Arabic to European and Mediterranean. The luxury is taken even further with the Isola Dana, nine private residential islands built further out into the bay.
---