Flight to Bursa, the Republic of Turkiye. Travel Tips & Information
Find cheap flights to Bursa from Muscat and visit one of the most charming cities in Turkiye.
Bursa is one of Turkiye's most important historical cities, stuffed with monuments, mosques, and other tourist attractions dating from the early years of the Ottoman Empire. 
Bursa was famous for being the largest center of the silk trade in the Byzantine and later the Ottoman empires, during the period of the lucrative Silk Road.
SalamAir offers direct flights to Bursa several times a week, use the widget below to check out the cheap tickets to Trabzon!
The climate of Bursa can be described as cool in summer, and cool and wet and snowy in winter. Due to the pleasant climate even in the summer months, it has lots of gardens, green mountains, and highlands giving it the name Green Bursa.
The distance between Bursa and Istanbul is 92 kilometers this proximity makes Bursa the first stop for many holidaymakers before exploring cosmopolitan Istanbul. 
Apart from being famous for Silk Bursa is also famous for handmade, hand-painted ceramic pottery and tilework. When in Bursa, you'll no doubt notice the colorful plates, bowls, cups, trivets, coasters, table utensils, and figurines of all kinds.
If you're ready to fly to Bursa, use the widget below to book your trip!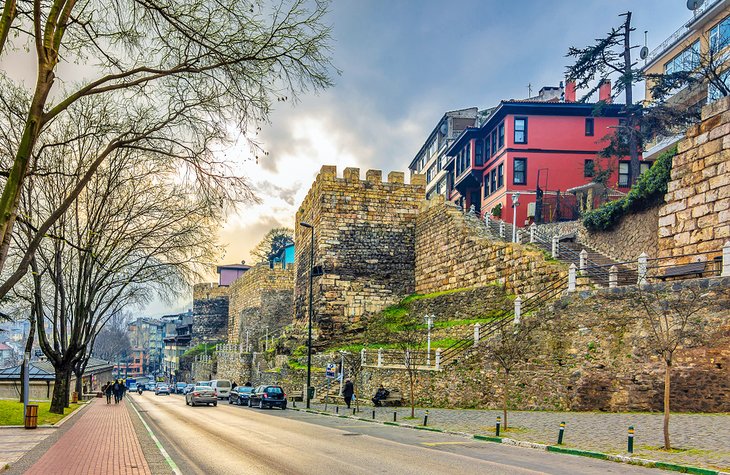 Grand Mosque of Bursa
Green Mosque, Bursa
Uludag National Park
Tophane Clock Tower, Turkiye
Tophane parkı, Turkiye

Soğanlı Botanik Parkı

Bursa Zoo

Golyazi

Bursa Culture Park
Uludag Ski Center

Emir Sultan Camii
---