Flights to Calicut, Republic of India. Travel Tips & Information
Kozhikode, also known as Calicut is a coastal city in the south Indian state of Kerala. Calicut was known as the city of spices during the middle age due to its popularity for trade. Calicut has been trading with the Arabs, Chinese, and Europeans for over 500 years mainly due to its proximity to the Arabian sea 
Blessed with lush green countrysides, serene beaches, historic sites, wildlife sanctuaries, rivers, and hills, this city enchants both its inhabitants and its guests
The Kozhikode Beach is one of the most popular tourist spots with an old lighthouse offering you spectacular sunsets, along with the two old world piers that run into the sea, adding to its splendor. Beypore port, Iringa Crafts Village, Backwaters of Kozhikode, Thusharagiri Falls, and not forgetting the 14th-century marvel built by the Zamorins the Valayanad Devi Temple is definitely iconic and a must-visit on your list. 
Calicut offers tropical weather with hot and humid summers cooled by the heavy monsoon rains. 
SalamAir is the first low-cost airline in Oman and fly to/from Calicut to Muscat and onward to over 20 destinations, click the widget below to explore cheap tickets to Calicut!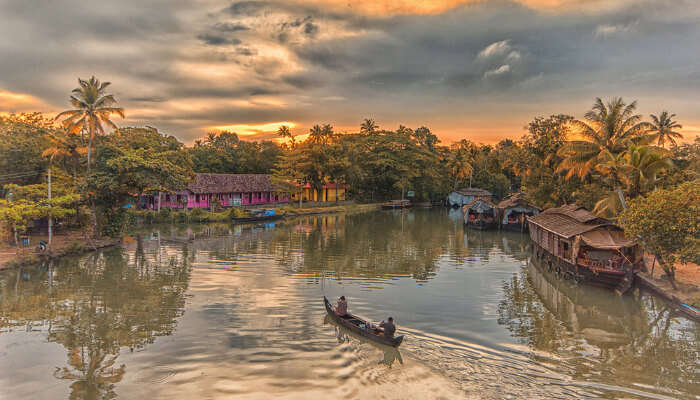 Pazhassi Raja Museum And Art Gallery – History And Culture
Thikkoti Light House – Must-visit Place
Kozhikode Beach – Stunning Views
Mananchira Square – Beautiful Scenery
Beypore – Picturesque Views
Kadalundi Bird Sanctuary – Bird Watching
Thali Temple – Offer Your Prayers
Calicut Planetarium – Star Gazing
Mishkal Mosque – Beautiful Place Of Worship
Mother Of God Cathedral – Religious Place
Peruvannamuzhi Dam – Amazing Location
Krishna Menon Museum – Artefacts And Art
Lion's Park – Entertainment For Kids
Kozhippara Falls – Mesmerizing Waterfalls
Thusharagiri Falls – Magnificent Waterfalls
Kakkayam – A Stunning Dam
Sweet Street – Sweet Tooth
Elathur – Vacationing Destination
Vellari Mala – Trekking
Sargaalaya Kerala Arts – Stunning Backwaters
Kappad Beach – Serene Beach
Canoli Canal – Boat Rides
Kallai River – Breathtaking Sight
Payyoli – Magnificent Village
Muchundi Palli – Beautiful Mosque
Lokanarkavu Temple – Ancient Heritage Site
Azhakodi Devi Temple – House Of Worship
Valayanad Temple – Stunning Architecture
HiLite Mall – Shopping Spree
Focus Mall – Entertainment For All
---