Flights to Bishkek, Kyrgyzstan. Travel Tips & Information
Surround by a highly mountainous terrain Bishkek is the capital and largest city of Kyrgyzstan.
Bishkek is known as Central Aisa's Greenest city with trees and foliage lining the many streets and parks. 

Apart from being greeted by the cool weather and greenery, you are also welcomed to a cosmopolitan city with a well-preserved Kyrgyz culture and Soviet architecture.

Many a place to explore in the city center with museums, the white house, historic landmarks, and buildings. But just outside the city are picturesque wild mountain pastures inhabited by modern semi-nomads living in summer yurts, as well as large alpine lakes flowing around a landscape paved by charming villages.
Biskek offers you wonderful continental weather with summers being bright and sunny making it ideal for exploring. 
The most common public transport in Bishkek is Marshrutka, buses, trolleybuses, and taxis available in plenty.  
SalamAir is the first low-cost airline in Oman and flies from Bishkek to Muscat and onward to over 20 destinations, click the below to explore cheap tickets to Bishkek!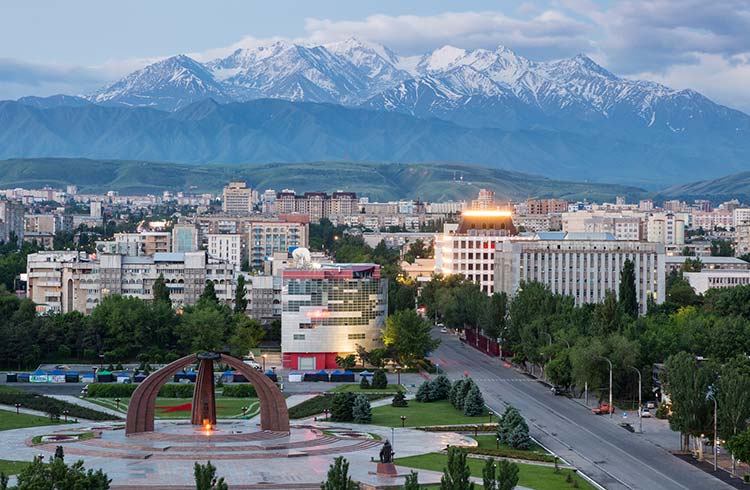 Kyrgyz State Historical Museum
Erkindik Boulevard
Osh Bazaar
Victory Square, Bishkek
Burana Tower
Ala Archa National Park
Dubovy Park
Issyk Kul Lake
Panfilov Park
Dordoy Bazaar
---