Flights to Khartoum, Sudan - Travel Tips & Information 
Built where the two great Nile's, Khartoum is the capital and second largest city of Sudan. It is quickly developing into a modern and flamboyant city that has maintained its rich historical heritage.
Looking to fly to Khartoum? See below for our most popular flights

Khartoum is home to several outstanding museums, including the Sudan National Museum, The National Natural History Museum, and the Khalifah House Museum. These intriguing landmarks depict the rich heritage of the country and are a 'must visit' to discover more about the people, culture and history of one of the biggest countries in Africa. When you are not busy exploring, take a moment to relax in one of the various hotels in Khartoum.

SalamAir offers direct flights to Khartoum every week, use the widget below to check out the cheap tickets to Khartoum!

As well as iconic museums, the city is teeming with ancient souqs. These Market places allow visitors to discover all kinds of local and international treasures such as handicrafts, artifacts, souvenirs and items of Sudanese folk memorabilia. You can meander through these cultural hot spots for hours and divulge in the fascinating and bustling atmosphere that they possess in abundance.

Between the picturesque Nile-side views, the great public facilities and hospitable locals - visiting this Sudanese city is an absolute pleasure.

SalamAir is the first low-cost airline in Oman and fly from Khartoum to Muscat and onward to 17 destinations, click the widget below to discover all of the cheap flights to Khartoum!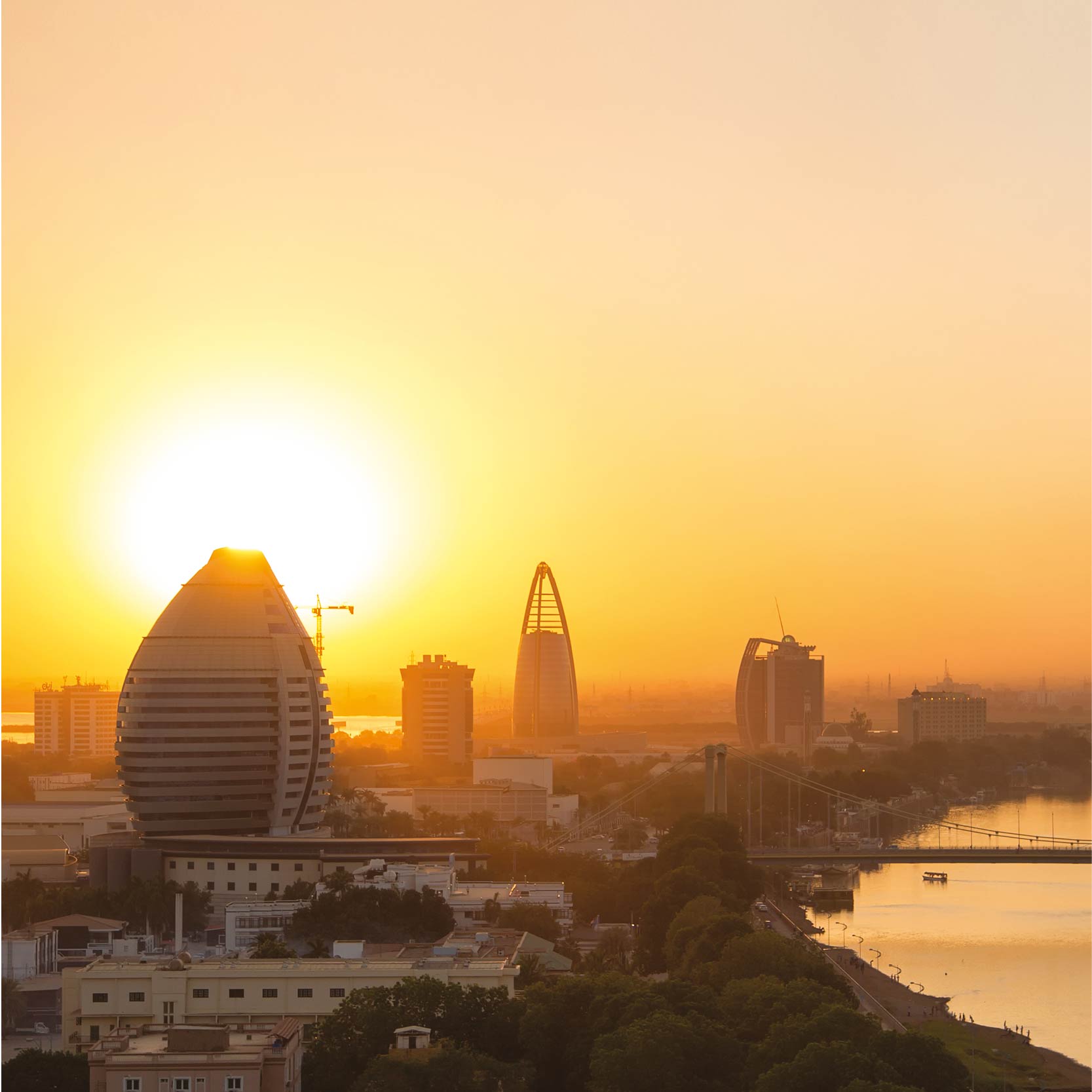 Step back in time and see the treasures from Sudan's past. The National Museum of Sudan has an abundance of ancient and medieval Sudanese historical artifacts spread over two floors. With so much rich history under one roof, it is definitely a place you will want to check out.
Take a day trip across the Nile and explore Tuti Island. Full of lush vegetation and amazing fishing, it is located in the heart of where the White Nile and Blue Nile merge to form the Great Nile. With lots of beautiful scenery to enjoy, you won't want to leave this beautiful garden paradise. 
Take a stroll through history by visiting the Khalifah House Museum. The museum is a well preserved traditional mud-brick structure that contains artifacts from the last two decades of the nineteenth century during the Mahdiyah rule.
Experience the hustle and bustle of a souq and treat yourself to some beautiful souvenirs from Souq Arabi. Located near Mosque Al-Kabir, the souq offers an abundant choice of fine gold jewelry, leather goods, clothing, fabrics, and so much more!
---