Flights to Abu Dhabi, UAE - Travel Tips & Information 
Wanting flights to Abu Dhabi? SalamAir makes it easy to get here with cheap flights to Abu Dhabi from Muscat. Facing the Arabian Gulf from the central west coast, Abu Dhabi is the capital and second largest city in the United Arab Emirate. The city lies on a T shaped island and grows to be an international city through rapid development and urbanization.
Looking to fly to Abudhabi? See below for our most popular flights
Abu Dhabi is one of the world's largest oil's producers and holds 9% of the world's proven oil reserves and almost 5% of the world's natural gas. In recent years, the capital works very hard to help diversify its economy by investing in financial services and tourism.

The climate of the Abu Dhabi is a hot desert and sunny blue skies can be expected throughout the year. Basically, there are two main seasons in Abu Dhabi: a cooler season from December to February, and the hot season from April to October. During the summer season sandstorms happen intermittently, in some cases reducing visibility to a few meters.

If you are ready to book, find a flight to Abu Dhabi and discover cheap flights, simply enter your details into the widget below.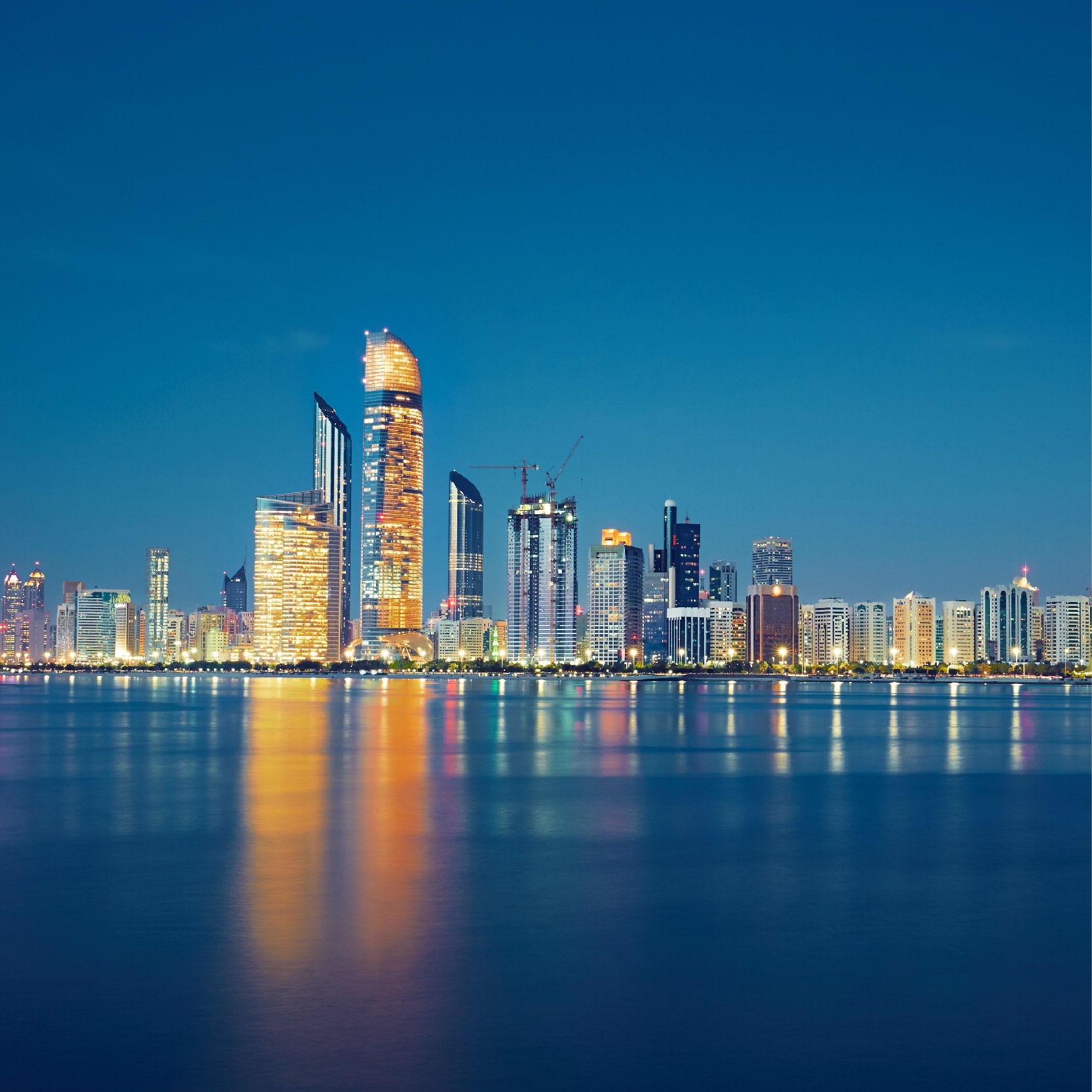 Discover Abu Dhabi's culture and traditions with a visit to one of the world's most famous landmark, the amazing Sheikh Zayed Grand Mosque which constructed between 1996 and 2007 covering an area of more than 12 hectares excluding exterior landscaping and vehicle parking.  It is worth mentioning that over 3,000 artisans from 38 global companies were involved in making the mosque.
Visit Abu Dhabi's Corniche which expands along the northwestern coast of the island city, a famous place for beachside relaxation. The corniche includes attractive landscapes, cafes, waterfront, and walking path.
While in Abu Dhabi, don't forget to visit Yas island, the home of the Yas marine circuit, farrari world Abu Dhabi, Yas water world, Yas Marina, Yas beach and Yas mall.
Indulge yourself to experience the richness and grandeur of Abu Dhabi's culture and heritage through a variety of unforgettable experiences from cruising waters to traditional horse and camel racing.
---